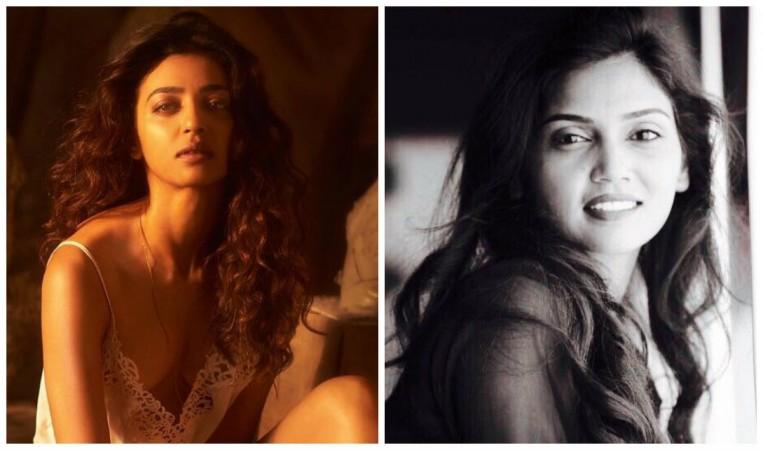 While veteran choreographer Saroj Khan's statement on the casting couch issue in Bollywood has triggered a massive controversy, now Radhika Apte and Marathi actress Usha Jadhav also spoke about the sexual exploitation in the industry.
In a documentary titled Bollywood's Dark Secret by BBC, Radhika said that many a time girls fear to speak against "powerful" people, thinking their career would get jeopardized.
"Some people are regarded as Gods. They are so powerful that people just don't think that my voice is going to matter, or people think that if I speak, probably my career is going to get ruined," Radhika said in the documentary which will be aired soon, according to Mid-Day.
The same documentary also features National Film Award winning actress Usha Jadhav narrating her own experience wherein she was asked to "give something in return" for the opportunity.
"I said something on the lines of, 'What? I don't have money'. He said, 'No, no, no, no. It's not about money, it's about you sleeping with, maybe it can be a producer, maybe it can be a director, it can be both too," the publication quoted her as saying from the documentary.
The issue of casting couch recently made headlines after Telugu actress Sri Reddy accused some prominent personalities from the south industry of sexually exploiting her on the pretext of giving her work. She had stripped her clothes in front of Telangana Film Chamber of Commerce office in Hyderabad protesting the alleged exploitation.
On the other side, Saroj Khan made headlines on Tuesday for making a statement in support of the practice of casting couch. The choreographer suggested that the practice is acceptable as it provides livelihood to the women.
"This has been going on since baba Adam's era, it's not new. Everyone tries to take advantage of girls. Even people in the government do. Why are you after the film industry alone? At least it provides livelihood. Doesn't rape and dump the girl. It depends on what the girl wants. If she doesn't want to fall into the hands of such people, she won't fall. Why would you sell yourself if you have art in you? Don't take film industry's name, it's our everything," Saroj had said during a press conference.
This statement from the veteran figure invited a lot of flak, following which she had apologized.