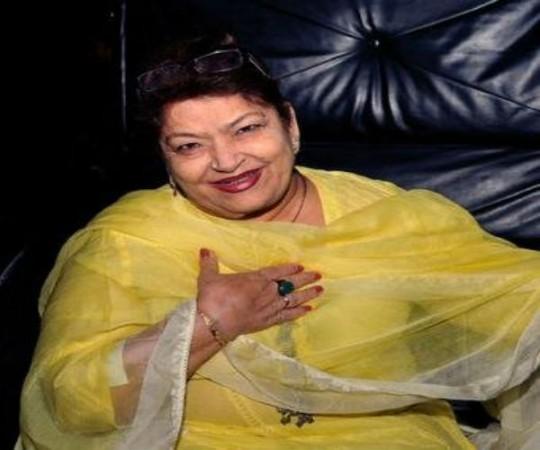 Veteran Bollywood choreographer, Saroj Khan has made a shocking statement, defending the casting couch in the industry. She spoke on the issue when a reporter asked her to comment on actress Sri Reddy, who had recently stripped in protest against the casting couch in the Telugu film industry.
Saroj not only admitted that casting couch is prevalent in Bollywood, but also defended it saying that it provides livelihood to several girls. She further said that sexual favors are taken even by government officials, but Bollywood at least provides livelihood and "doesn't rape and dump" the girl.
"This has been going on since baba Adam's era, it's not new. Everyone tries to take advantage of girls. Even people in the government do. Why are you after the film industry alone? At least it provides livelihood. Doesn't rape and dump the girl. It depends on what the girl wants. If she doesn't want to fall into the hands of such people, she won't fall. Why would you sell yourself if you have art in you? Don't take film industry's name, it's our everything," Saroj said during a press conference.
The three-time national award winning choreographer later reportedly apologized for her statement to News18. However, these words have left her fans shocked and disgusted.
Several Twitter users have slammed Saroj, ridiculing the apparent dirty picture inside Bollywood.
Really disgusting... Bollywood and Prostitution both are very much similar to each other... Shame on Saroj Khan...

— Monowar Zee?? (@MonowarZee) April 24, 2018
Thinking like her (#sarojkhan) is very dangerous for our country she should be thrown out of India

— Himanshu Agarwal (@deshrakshakh) April 24, 2018
Equally angered & sad at Saroj Khan's statements. Looking at sexual harassment as an occupational hazard is also internalising victim blaming...

— Vasudha Venugopal (@vasudha_ET) April 24, 2018
The issue of casting couch came to light when Sri Reddy accused several prominent members of Telugu film industry of sexually abusing her on the pretext of giving her work.
She had stripped down in front of Telangana Film Chamber of Commerce office to protest against the alleged sexual harassment in the industry. She had even released screenshots of intimate messages, allegedly exchanged between her and popular celebrities from the south film industry.