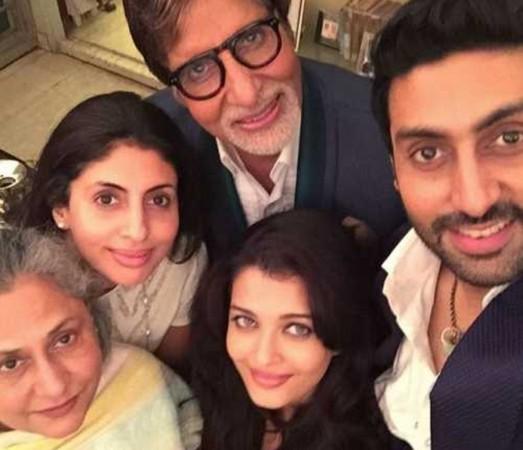 Amitabh Bachchan has been a big name in Bollywood for about five decades. The actor is very much respected for his work and experience in the industry. Unlike Big B's son Abhishek, his daughter Shweta Nanda has never been seen acting on the screen. But now she will.
According to NDTV, Shweta will be sharing screen space with her father for a TV commercial. The duo is shooting for Kalyan Jewellers. Bachchan has been its brand ambassador since 2012. The advertisement is based on a father-daughter relationship and will be aired in July.
The father-daughter duo was recently spotted on the set, ready to shoot the advertisement.
Recently, Amitabh Bachchan had also proved to be a very supportive father as he praised Shweta on social media after she wrote a book called Paradise Towers. Sharing the publisher's announcement, Bachchan wrote: "The proudest - father... My daughter the best and greatest."
Earlier, Shweta had also confessed to NDTV that she was the shy member of the family. The writer is married to Delhi-based businessman Nikhil Nanda and has two kids - Navya Naveli and Agastya. Although Shweta has her family in Delhi, she is often spotted at the Bachchans' residence in Mumbai. She is also seen in many B-town events and parties. She was also spotted attending Sonam Kapoor and Anand Ahuja's wedding along with Aishwarya and Abhishek.
On the work front, Bachchan's recent film 102 Not Out with Rishi Kapoor has proved to be a hit at the box office. The actors had reunited after 27 years. Bachchan is now all set for Thugs of Hindostan with Aamir Khan and the film is set for release in December.