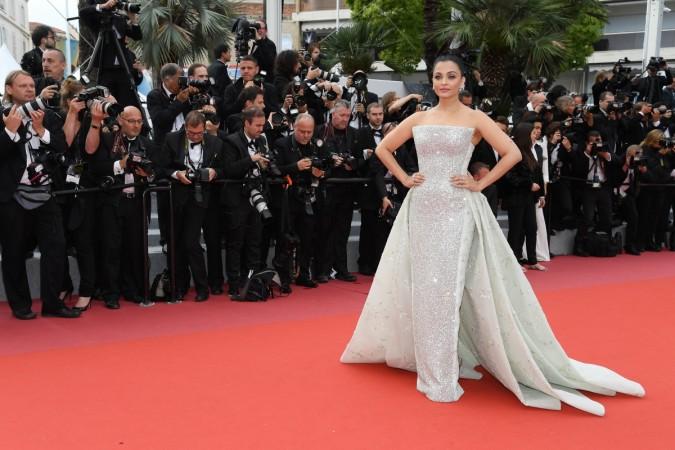 Undoubtedly, Aishwarya Rai Bachchan is one of the most beautiful faces Bollywood has ever seen. The actress not only has a major fan following in India, but is a prominent figure on the international scale. But do you know how she looked before fame hit her?
Well she looked as beautiful as she looks now. How do we know? The actress shared a proof of it herself. Aishwarya took to Instagram to share a few throwback pictures from her days in school.
Aishwarya drove away the Monday blues with the adorable pictures. The Ae Dil Hai Mushkil star shared two monochrome pictures. Her first picture was a group picture from her days in LKG and the second was a shot taken when she was in class 1. The actress told her 2.9 million followers that she was as old as Aaradhya in the picture.
Although the actress started on the wrong foot, she seems to have got the hang of Instagram. Aishwarya faced some difficulties when she started off on the platform and reports suggested that she was miffed with her team. The actress then explained her reason of joining the platform.
"I didn't want to join any kind of social media for the longest time because I felt it was a last race. Everyone was getting into it like it was some barometer of popularity and everyone wants to put everything out. It's a constant energy drain. At the same time, I've had so many well-wishers worldwide saying that they enjoyed the connect so they would be creating these sites. And, I think I just finally gave in, just to Instagram, because it's easy and I'm just beginning and it's going to be extremely slow. Hopefully steady, so let's see," she said.
Interestingly, while her husband Abhishek Bachchan has been showering Aishwarya with all the love on the platform, the actress and Bachchan family member Amitabh Bachchan do not follow the Happy New Year star. For that matter, Aishwarya is not following anyone on the platform: