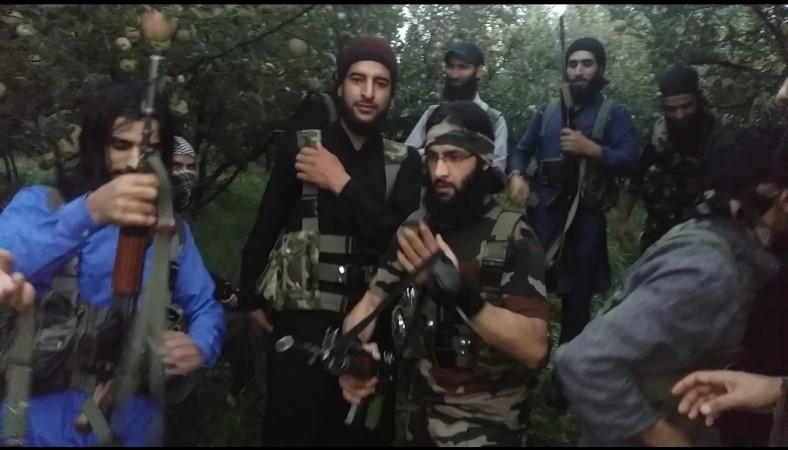 When the younger brother of an IPS officer went missing at the end of May, it was feared that he could have joined a terror group. This has been confirmed and Shams-Ul-Haq Mengnoo is now a part of militant outfit Hizbul Mujahideen.
On the second death anniversary of slain Hizbul commander Burhan Wani, which fell on Sunday, July 8, the group released photos of its new recruits and Shams was one of them. In the image, he can be seen holding an assault rifle and a holstered pistol.
The description on it reads: "Org:- Hizbul Mujahideen, Name:- Dr. Shams Ul Haq, S/O:- Mohammad Rafiq, R/O:- Hyderpora Srinagar, Code:- Burhan Sani." He is said to have joined the group on May 25.
Who Is Shams-Ul-Haq Mengnoo?
Shams is the brother of IPS officer Inam Ul-Haq-Mengnoo, who is serving outside the J&K cadre.
He is said to be a resident of the Dragud village of the Shopian district.
Shams is pursuing his studies in Unani medicine and surgery (BUMS) in a government college, situated in the outskirts of Srinagar.
He has been missing since May 22.
While the family earlier refused to comment on the matter and his brother even said he had no idea about the reports, a missing complaint was later filed with the police.
After reports of Shams going missing, the police had said that if he has indeed joined any terror group, the force will make all efforts to bring him back.
Outfits like ISIS-Kashmir and Ansar Ghazwat-ul-Hind are known to have hired quite a few youths in J&K. Ansar Ghazwat-ul-Hind is a group which claims the support of the Al-Qaeda.
Scores of youths are known to have joined militant groups and most of these youngsters are said to be from the Shopian and Pulwama districts in South Kashmir. Just in May 2018, at least 20 youths are said to have joined militant outfits and the officials told NDTV that the year 2018 may just end up seeing the highest number of recruitments.
Until now, the year 2016 showed the highest recruitment with figures standing at 88.
Another name that made headlines for joining a terror outfit was Mohammed Rafi Bhat, a Kashmiri PhD scholar and an assistant professor in the Kashmir University, who joined Hizbul Mujahideen on Friday, May 4.
He was involved in the encounter on May 6, and before being gunned down by security forces, he is said to have called his father Fayaz Ahmed Bhat and apologized.
"I am sorry if I have hurt you and this is my last call as I am going to meet Allah," the Times of India quoted Rafi as telling his father.