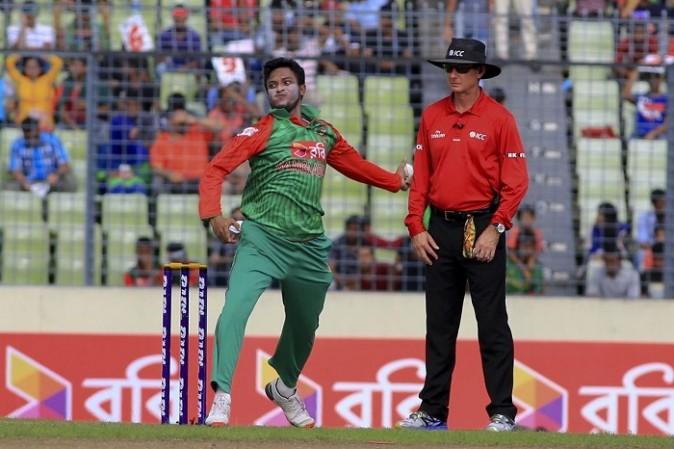 Bangladesh's Shakib Al Hasan fears that his injured finger will never fully recover after being infected during the Asia Cup, which could possibly derail his cricket career. The all-rounder, who was all set for a second surgery on his finger, will now have to wait for at least three more weeks till the surrounding pus and infection is cleared away.
"The biggest threat is the infection because until the infection is cleared totally, surgeons will not do anything with it because if they work on it, with any kind of infection around the finger, there is a possibility that it can travel into the bones and if that is the case then the whole hand will be spoiled," Shakib told reporters earlier today.
He added, "The finger won't be same like before [after surgery] because the fractured bone is soft in nature and it cannot be fixed at any point in future," he said. "It might not get healed totally but the surgery is expected to be done in such a manner so that my hand can take the pressure of playing cricket - like it will help me to hold the bat properly and continue my cricket career."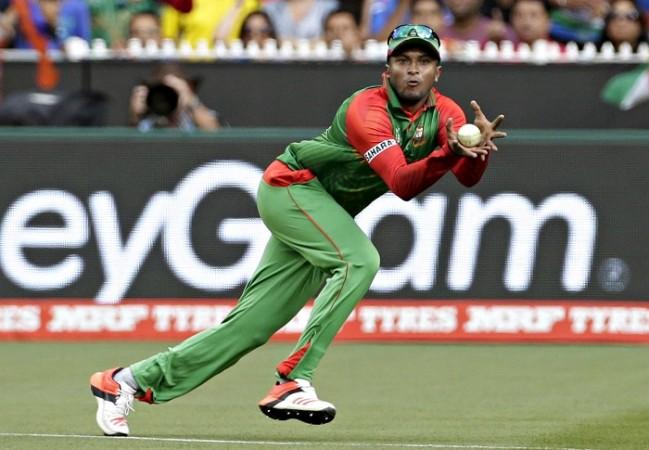 The cricketer was expected to fly to the USA for his second surgery after an emergency procedure to remove pus from his infected hand was carried out in Dhaka a day before the Asia Cup final where his side met India.
However, with pus extending up to his left wrist, the scheduled surgery has been ruled out for the time being, till doctors are not able to remove all signs of infection. The build-up of pus was only detected on Thursday.
"First of all the infection needs to be clear and only then I will get to know how long it will take. It will take six to eight weeks once the main surgery is done but usually it takes six weeks (to recover). If it takes six weeks then I will be able to return to the field and then I might play the BPL," Shakib said.
BCB chief physician Dr Debashish Chowdhury stated that the international player will fly down to Melbourne to further examine the condition of his hand. The doctors in Australia would then advise Shakib on the dates for surgery, after which the star player will fly down to the USA.
The former skipper was forced to miss the Asia Cup that ended last month after the pain on his hand had become unbearable. The BCB will investigate team physio Tihan Chandramohan's role in failing to detect the severity of Shakib's injury as well, following which further steps will be taken against him.