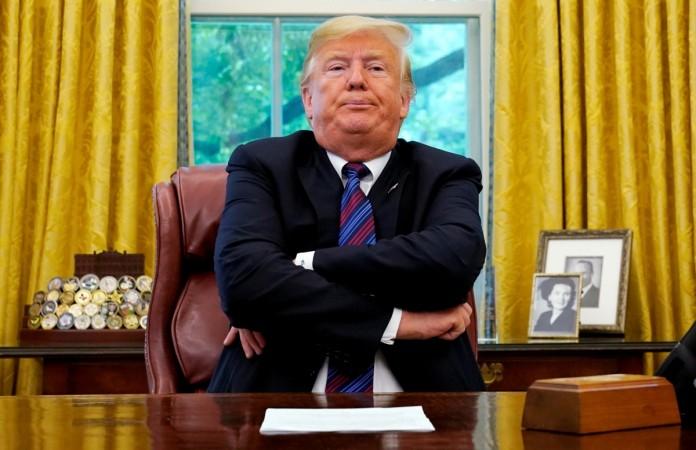 A certain section of New Yorkers are not pleased with the idea of receiving text messages from the President of the United States Donald Trump.
Three New Yorkers have recently filed a lawsuit against the POTUS and the administrator of the Federal Emergency Management Agency (FEMA), William Long at the Southern District Court of New York. The residents want to stop the new Presidential alert messaging system of FEMA. This system essentially lets Trump send alerts of national emergencies to the citizens of America.
"Plaintiffs are American citizens who do not wish to receive text messages, or messages of any kind, on any topic or subject, from defendant Trump," reads the lawsuit. "[Trump's] rise to power was facilitated by weaponized disinformation that he broadcast into the public information sphere via Twitter in addition to traditional mass media," it adds.
The first Presidential alert was deployed on Wednesday at 11:18 a.m. PT as a part of a test run. It wasn't an emergency.
If hackers got into the system or Trump decides to become a dictator, this #PresidentialAlert system could be used to brick all 300 million phones in America.

— Eugene Gu, MD (@eugenegu) October 3, 2018
Presidential alerts come to the users' mobile phones with loud noise and vibration. The messages come directly from the Integrated Public Alert and Warning System (IPAWS), which aims to send the alert message to each and every mobile phone, in the United States, that operates on a network run by a carrier, which has opted for the Wireless Emergency Alert system. IPAWS is generally used in the time of natural disasters, terrorist events or other disasters that threaten public security.
Now, the plaintiffs' main complaint is that these Presidential alerts are mandatory; there is no way of opting out of this service. I mean, you can't really block POTUS from sending you texts.
The New Yorkers are arguing that the government cannot make use of the cellular devices to force listening, "trespass into and hijack" devices without a warrant or individual consent, under the civil rights law.
They are also worried that Donald Trump may use the service to spread misinformation since IPAWS doesn't regulate the messages' content. This is a very serious concern, as it means Donald Trump may become free to define "act of terrorism" and "threat to public safety." So, he may send messages to "hundreds of millions of people" that are "arbitrary, biased and irrational," mentions the lawsuit.
Many people voiced their concerns over social media following the test run of the Presidential alerts.