Shahid Afridi has opined that politics should not come in the way of sporting ties between India and Pakistan, and that cricket should rather be used as a "tool to improve" bilateral relations between the two countries.
India and Pakistan have not played bilateral cricket series since January 2013 due to the persistent cross-border tensions between the Asian neighbors. The Men in Blue have not toured Pakistan since their Asia Cup campaign in 2008.
The two teams though have been playing against each other at International Cricket Council (ICC) tournaments, and such clashes have garnered quite a lot of attention, highlighting fans' craving for more chapters of the famed rivalry.
Afridi hailed the experience of playing alongside former India players Virender Sehwag, Mohammad Kaif, Zaheer Khan and Ajit Agarkar among others at the inaugural St Moritz Ice Cricket tournament on February 8 and 9 in Switzerland. The 37-year-old won hearts when he asked an Indian fan to keep her flag open when they posed for a photograph at the venue.
"I believe politics should be kept away from sports. It should rather be used as a tool to improve relations between the countries. Sport is something which can play a big role in bringing peace," Afridi told Wisden India.
He added: "It was nice to meet and play with players from India after a long time.
"That was something very positive about the tournament and I think it should continue. Both countries should also be playing international cricket against each other."
Only notable effort and Indian goverment's latest stand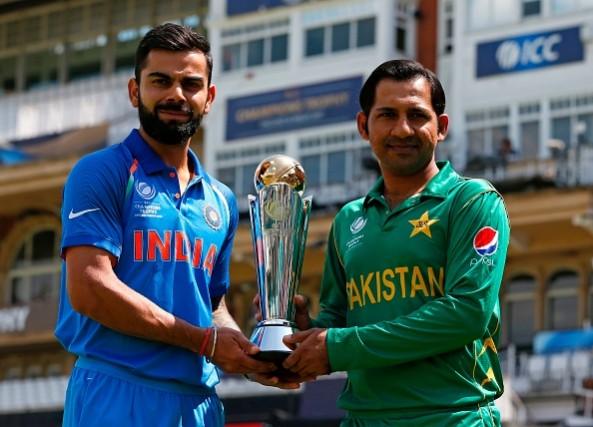 Former Board of Control for Cricket in India (BCCI) and Pakistan Cricket Board (PCB) presidents Shashank Manohar and Shahryar Khan came up with the only notable effort to discuss the renewal of bilateral cricket ties when they had scheduled a meeting in Mumbai in October 2015. However, activists from the right-wing Shiv Sena ensured the meeting did not take place by storming into the BCCI office and creating a ruckus.
The PCB even mulled demanding around $70 million as compensation from the BCCI last year, claiming that the Indian board did not honor the MoU signed with it in 2014 that said the two teams would play six bilateral series in the previous Future Tours Programme (FTP) cycle (2014 to 2019).
India's External Affairs Minister Sushma Swaraj made the government's stand clear when she, on January 1, 2018, ruled out cricketing ties with Pakistan, citing the increase in cross-border violations by Pakistan last year. Notably, the BCCI needs the government's permission to let the Indian cricket team host or tour Pakistan.
Meanwhile, India could also lose out on hosting the Asia Cup, which was postponed from June to September 2018, as the Indian government is unsure about hosting Pakistan cricketers in the country.