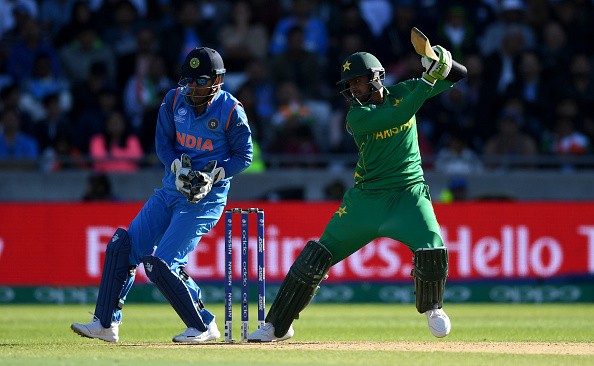 Union External Affairs Minister Sushma Swaraj ruled out the possibility of resumption of bilateral cricket series between Pakistan and India, thereby indicating the Indian government's stand on the much-debated issue.
Swaraj told a consultative committee of Parliament during a meeting convened to review "Relationship with the Neighbourhood" that conditions were not conducive for resumption of sporting ties with Pakistan.
Why 'no' to India-Pakistan cricket ties
The 65-year-old even ruled out the possibility of a cricket series at a neutral venue, citing increase in cross-border terrorism.
The meeting was also attended by Minister of State for External Affairs MJ Akbar and Foreign Secretary S Jaishankar.
According to data compiled by the Union Home Ministry of India, Pakistan violated ceasefire along the International Border (IB) and the Line of Control (LoC) in Jammu and Kashmir more than 720 times in 2017 — the highest in seven years.
The relations between the two neighbours were strained further after it was reported that Indian national Kulbhushan Jadhav's mother and wife were treated badly when they visited him at the Pakistan Foreign Ministry office in Islamabad last month.
The former Indian Naval officer, who was apparently arrested in 2016 from Balochistan, was accused of espionage by Pakistan and handed the death sentence in 2017.
Doubts over India hosting Asia Cup 2018 continue
Notably, India and Pakistan have not participated in bilateral cricket since Pakistan's tour of 2012-13. The Pakistan Cricket Board (PCB) filed a compensation claim of $70 million from the Board of Control for Cricket in India (BCCI) for not agreeing to play bilateral series as per the International Cricket Council's Future Tours Programme (FTP).
Meanwhile, India could also lose out on hosting the Asia Cup, which was postponed from June to September 2018 as the Indian government is unsure about hosting Pakistan cricketers in the country.
While a Pakistan side visited India for World T20 in 2016 amid high security arrangements, the PCB did not allow an Under-19 side to tour the neighbours for the U19 Asia Cup in 2017. The junior-level continental tournament was moved from Bengaluru to Malaysia.