Former Pakistani cricketer Shahid Afridi has clarified his stand on a controversy he had stirred up on social media and has blamed the Indian media for portraying his comments about the sensitive issue out of context.
A report on Hindustan Times stated that Afridi hinted Pakistan should allow Kashmir to be independent as they have not been able to manage its four undisputed provinces.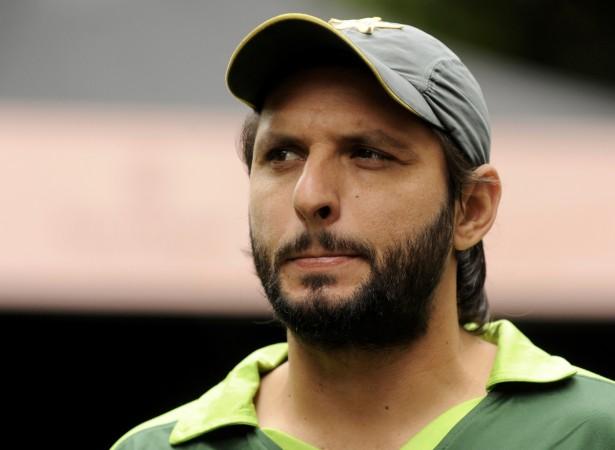 "I say Pakistan doesn't want Kashmir. Don't give it to India either. Let Kashmir be independent. At least humanity will be alive. Let people not die. Pakistan doesn't want Kashmir. It can't even manage its four provinces. The big thing is insaaniyat (humanity). People who are dying there, it is painful. Any death, be it from any community, is painful," read the quote on Hindustan Times report.
This is not the first time Afridi has caused a stir regarding such an issue as he had tweeted about Kashmir earlier this year too tagging the United Nations in his tweet.
Appalling and worrisome situation ongoing in the Indian Occupied Kashmir.Innocents being shot down by oppressive regime to clamp voice of self determination & independence. Wonder where is the @UN & other int bodies & why aren't they making efforts to stop this bloodshed?

— Shahid Afridi (@SAfridiOfficial) April 3, 2018
This time, it seems as though Afridi's comments have been misunderstood as the former Pakistani captain has taken to Twitter to clarify his stand on the issue while taking a dig at the Indian media for conveniently clipping the full video to suit their narrative.
My comments are being misconstrued by Indian media! I'm passionate about my country and greatly value the struggles of Kashmiris. Humanity must prevail and they should get their rights.

— Shahid Afridi (@SAfridiOfficial) November 14, 2018
My clip is incomplete & out of context as what I said before that is missing.Kashmir is unresolved dispute & under brutal Indian occupation. It must be resolved as per UN resolution. Myself along with every Pakistani support Kashmiri freedom struggle. Kashmir belongs to Pakistan.

— Shahid Afridi (@SAfridiOfficial) November 14, 2018
Shahid has represented the Pakistan national cricket team for 22 years scoring over 10,000 international runs and picking up more than 500 wickets in the process across all formats.