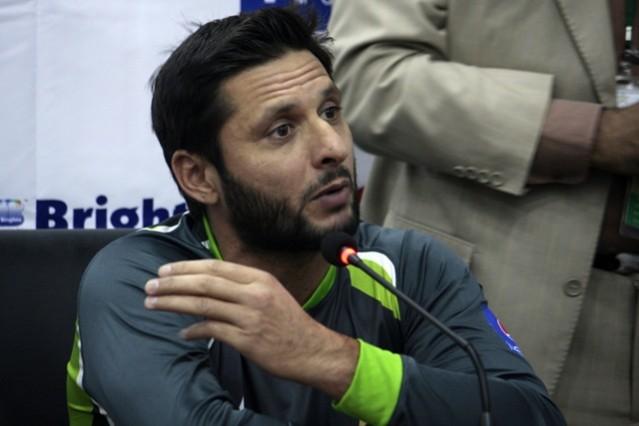 Former Pakistani cricketer Shahid Afridi stirred up controversy once more by advising Prime Minister Imran Khan that Pakistan should give up demanding Kashmir since it is not able to manage the four provinces it already has.
Afridi was heard making these comments at a press meet in London.
"Pakistan doesn't need Kashmir; it is not able to even handle the four provinces it has," Afridi was heard saying in a video, according to Times Now.
While he criticised the failure of Pakistan in keeping terror at bay in the country and in Kashmir, the former sportsman said that many are dying in the disputed Indian and it pains him to see that. He said that Kashmir should instead be made into a separate country.
"I say Pakistan doesn't want Kashmir. Don't give it to India either. Let Kashmir be independent. At least humanity will be alive. Let people not die...Pakistan doesn't want Kashmir... It can't even manage its four provinces...What is the big thing is insaaniyat (humanity). People who are dying there, it is painful. Any death, be it from any community, is painful," Afridi was quoted saying by NDTV.
Afridi is not a stranger to making comments on the Kashmir issue.
Earlier this year, he tweeted, "Appalling and worrisome situation ongoing in the Indian Occupied Kashmir. Innocents being shot down by oppressive regime to clamp voice of self-determination & independence. Wonder where is the @UN & other int bodies & why aren't they making efforts to stop this bloodshed?"