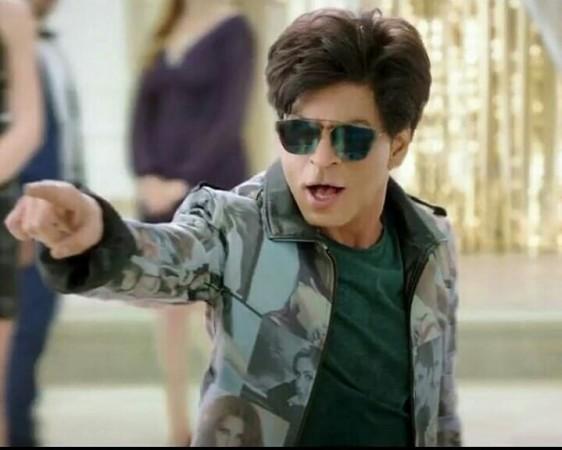 Better late than never. And Shah Rukh Khan has done just that. Well, looks like it was an honest mistake and SRK has made up for it in a sweet way.
International Business Times, India, had told you that Shah Rukh Khan didn't give poet M Baria due credit when he was promoting his film on Twitter.
Shah Rukh had tweeted, "टिकटें लिए बैठें हैं लोग मेरी ज़िंदगी की, तमाशा भी पूरा होना चाहिए! As promised, here's the title of @aanandlrai 's film. @AnushkaSharma #KatrinaKaif @RedChilliesEnt @cypplOfficial #2ZERO18 http://bit.ly/Zero-Title"
बहुत बहुत धन्यवाद। आपकी किताब मिली और पढ़कर बहुत अच्छा लगा। सोशल मीडिया पर आपने साबित कर दिया की हर जगह पर अच्छी बातें ही पसंद आती हैं। और "टिक्केटें लिये..." वाली पंक्तियों के लिए भी शुक्रिया । pic.twitter.com/XFg5xhcyeK

— Shah Rukh Khan (@iamsrk) January 6, 2018
Baria was shocked and hurt. Talking to Mid-Day, he said: "This appears to be a lapse on their part. But when the project is of this stature, all a writer wants is to be credited for his creation. I was shocked and hurt when fans bought this to my notice. It appears that the line is a part of the film's narrative, not a mere tweet. So, I hope they give me my due credit."
The poet was also curious to know how they will rectify the mistake: "Will Shah sa'ab put out another tweet crediting me? Rai- ji seemed like an affable man. I hope they are fair."
And Baria sent a copy of his book titled Chhoti Chhoti Baatein to Shah Rukh Khan and the actor took to his Twitter account to thank him for the book and the lines he used to promote the film. SRK tweeted: " बहुत बहुत धन्यवाद। आपकी किताब मिली और पढ़कर बहुत अच्छा लगा। सोशल मीडिया पर आपने साबित कर दिया की हर जगह पर अच्छी बातें ही पसंद आती हैं। और "टिक्केटें लिये..." वाली पंक्तियों के लिए भी शुक्रिया ।" (Thankyou very much. I got your book and it feels good reading it. You have proved that social media likes good things. And for the lines 'ticket...' thankyou very much.)