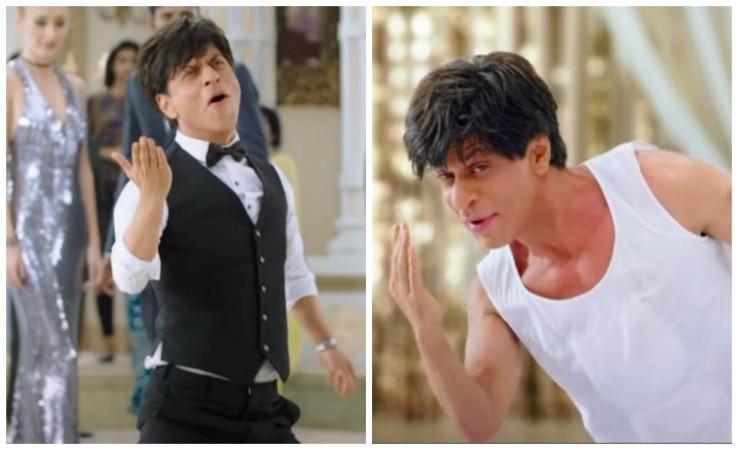 Shah Rukh Khan's Zero trailer — where he is seen dancing and plays a small person — won everyone's hearts. But looks like someone is upset and has a valid point to make.
The makers had decided to give fans the "perfect New Year gift" by revealing the name of the film.
Thus it was that SRK said in a tweet: "टिकटें लिए बैठें हैं लोग मेरी ज़िंदगी की, तमाशा भी पूरा होना चाहिए! As promised, here's the title of @aanandlrai 's film. [sic]"
These lines are from a work by poet Mithilesh Baria, and the actor missed giving the poet credit for them.
The verse says in Hindi: "Ticket liye baithe hai log meri zindagi ki, tamasha bhi pura hona chahiye." Loose translation: "People have purchased the tickets to watch my life story; there should be enough drama to satisfy them."
Baria, who has written the lines, wants a clarification from the makers. While talking to Mid-Day, Baria said: "This appears to be a lapse on their part. But when the project is of this stature, all a writer wants is to be credited for his creation. I was shocked and hurt when fans bought this to my notice. It appears that the line is a part of the film's narrative, not a mere tweet. So, I hope they give me my due credit."
The report further suggests that director Aanand L Rai reached out to him as soon as he got to know about this. Baria said: "He assured me that it was a mistake, and he would do his best to rectify it. I am not sure how he will do so. Will Shah sa'ab put out another tweet crediting me? Rai- ji seemed like an affable man. I hope they are fair."
Directed by Anand L Rai, Zero apparently sees Shah Rukh play a character that is quite multi-dimensional. The teaser begins with a number of Hindi adjectives defining his character.
In an interview, director Aanand L Rai said the "dwarf is not the character" but just defines the size of his character.

He said like his other films, this film too will tell the story of a man and a woman. Anand also doesn't want fans to think it'll be the story of a "dwarf," but more the story of a short man.
The film is set to release on December 21, 2018. Along with Shah Rukh Khan, the movie also stars Katrina Kaif and Anushka Sharma.