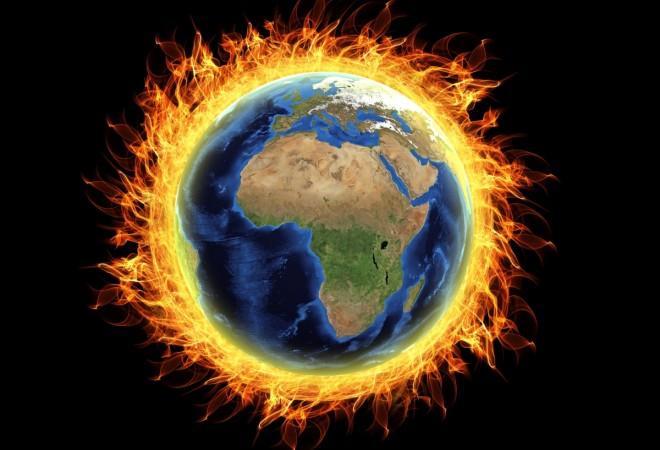 The month of September this year was the hottest September on record, according to data provided by the Goddard Institute for Space Studies (GISS), under the United States' National Aeronautics and Space Administration (Nasa).
This means 11 of the last 12 months on record have been the hottest in recorded history, presenting a frightening picture of global warming and climate change, a topic on which Hillary Clinton and Donald Trump — the two candidates who are in the race to be what has been called the "leader of the free world" — have spent less than two minutes in a presidential debate.
According to an official statement from GISS, released just hours ago: "September 2016 was the warmest September in 136 years of modern record-keeping, according to a monthly analysis of global temperatures by scientists at Nasa's Goddard Institute for Space Studies (GISS) in New York." The collection of this kind of data started in 1880.
However, it was almost as warm as two previous Septembers, but came out on top by a really slim margin. According to the statement: "September 2016's temperature was a razor-thin 0.004 degrees Celsius warmer than the previous warmest September in 2014. The margin is so narrow those two months are in a statistical tie. Last month was 0.91 degrees Celsius warmer than the mean September temperature from 1951-1980."
Which month bucked the trend?
So, if 11 of the 12 months — from October 2015 to September 2016 — were the hottest in history, which month bucked the trend? According to GISS, it was June this year, and even that would not have been the case had there not been gaps in compiling data.
The GISS statement said: "Updates to the input data have meant that June 2016, previously reported to have been the warmest June on record, is, in GISS's updated analysis, the third warmest June behind 2015 and 1998 after receiving additional temperature readings from Antarctica. The late reports lowered the June 2016 anomaly by 0.05 degrees Celsius to 0.75."
How did that happen?
According to GISS Director Gavin Schmidt: "Monthly rankings are sensitive to updates in the record, and our latest update to mid-winter readings from the South Pole has changed the ranking for June. We continue to stress that while monthly rankings are newsworthy, they are not nearly as important as long-term trends."
How was the data compiled?
The GISS statement says: "The monthly analysis by the GISS team is assembled from publicly available data acquired by about 6,300 meteorological stations around the world, ship- and buoy-based instruments measuring sea surface temperature, and Antarctic research stations."