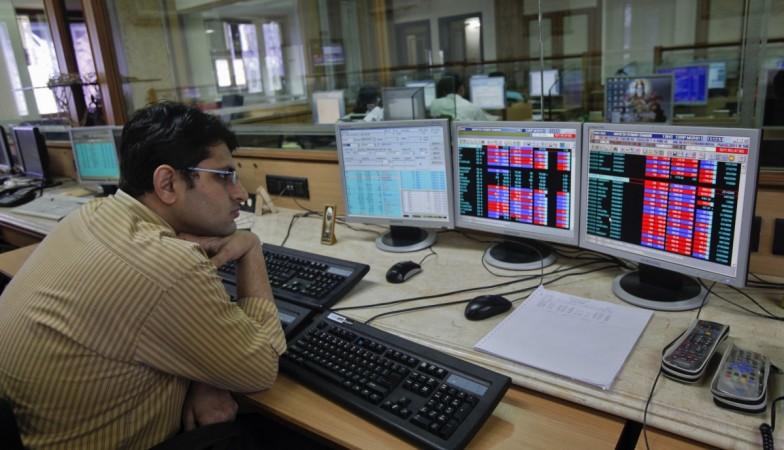 A day after Christmas, India market starts trading on a positive note. Early on Tuesday, the benchmark BSE Sensex and Nifty 50 index hit an all-time high as it breached 34,000 and 10,500 mark respectively.
The Indian rupee is trading marginally higher against US dollar in a moderately less active traded market as many dealers were on leave for the year end. The rupee opened at 64.03 a dollar and was trading at 64.02 a dollar, up 0.03 percent from its Friday's close of 64.06.
Sixteen out of 19 sector gauges compiled by BSE were trading higher led by the S&P BSE Oil & Gas Index's 0.9 percent gain. On the other hand, the S&P BSE Information Technology Index was the top sectoral loser, which is currently trading 0.2 percent lower.
2017 had been a phenomenal year for the Indian market as benchmark Nifty 50 climbed around 2,500 points or 31.2 percent, while BSE Sensex moved 7,317 points or 27 percent since the start of 2017, which is the highest in three years.
Shares of 33 of the 50 Nifty companies beat analyst forecasts made at the start of the year, the highest since 2014.
Last month, Goldman Sachs Economic and Strategy Report 2018 stated that Indian equity markets will continue to rally in 2018 and the benchmark Nifty 50 index will reach 11,600 levels by the end of the next calendar year.
"We expect solid earnings growth delivery in the next year and the following year. We see that as a credible backdrop for India to continue to perform," said Timothy Moe, chief Asia Pacific equity strategist for Goldman Sachs.
Moe further said that the overseas investors have turned bullish on Indian equities after the government announced the bank recapitalisation programme.