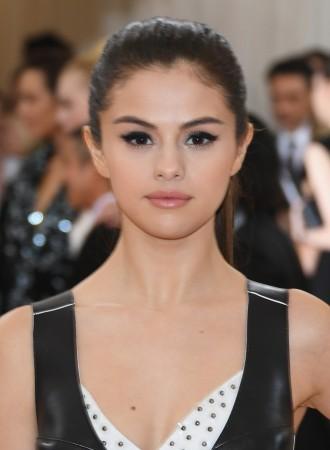 American singer-actress Selena Gomez allegedly hopes former boyfriend Justin Bieber and Hailey Baldwin do not get married. The former Disney star apparently hopes she gets one more chance with the Canadian singer.
According to a report in Hollywood Life, the couple's wedding will be devastating for her. A source told the website: "Selena is quietly, secretly hoping and praying that Justin never goes through with his marriage to Hailey. The times Selena was most happy in life were days when she was with Justin, and she always thought she would be the one marrying him, not Hailey."
"Selena can't help but feel like the longer Justin and Hailey stay engaged the less likely they will actually get married. Selena fears a marriage between Justin and Hailey would crush her," the insider added.
"Selena would never interfere with Justin's relationship with Hailey thought, so she is not going to say anything to him. But she also feels that as long as Justin and Hailey do not get married then she stands a better chance at having her own happy ending with Justin," the source shared.
On July 10, Bieber had announced on his Instagram account that he got engaged to model Hailey Baldwin. A source close to Baldwin told the website that she is scared that Gomez might ruin their wedding plans. The insider shared, "Hailey will always feel haunted by Selena. Hailey fears Selena may have lingering love for Justin and one day Selena may try to reconnect with Justin. Hailey loves Justin, but in the back of her head, she knows that he loved Selena first."
Meanwhile, Gomez had previously revealed that she is unhappy with the constant scrutiny about her relationship with on-and-off boyfriend Bieber. She told W magazine: "I'm so exhausted. I honestly am so done. I care about his health and well-being. But I can't do it anymore."
"To me it was: I'm 18, I have a boyfriend, we look cute together, we like that. Then I got my heart broken and I cared. Because people had no idea what was going on, but everywhere it was a million different things. I was kind of in a corner, banging my head against the wall. I didn't know where to go," Gomez added.