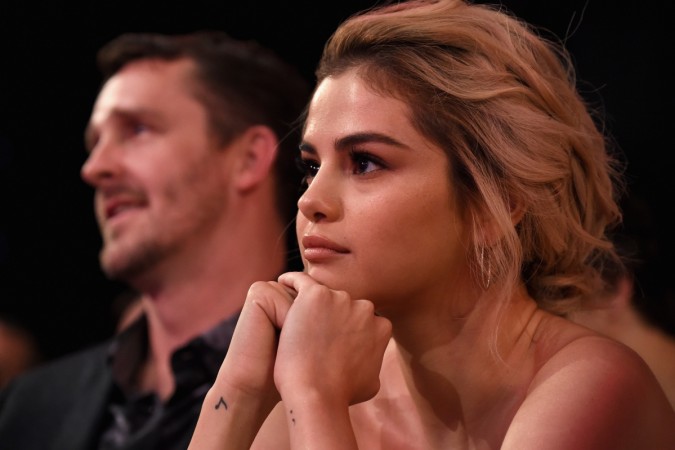 Justin Bieber and Hailey Baldwin are very much in love and their recent PDA on social media shows they are perfect for each other. That being said, when it comes to Selena Gomez, Justin Bieber's ex-girlfriend, Hailey feels "haunted" and thinks that she will always have a "lingering love" for the Canadian singer.
Justin and Hailey broke the internet and won the heart of million fans when they officially announced their engagement. Justin's fans, commonly known as Beliebers, were left confused as they had always imagined him getting married to his then-girlfriend, Selena.
From 2010 to 2017, Justin and Selena have been in an on-and-off relationship. The couple ended their relationship in March for good. When the news surfaced that Justin and Hailey are now engaged, a source close to Selena revealed that Selena felt blindsided and even penned a heartfelt letter to him.
According to a recent report, Hailey feels haunted by Selena's presence in Justin's life. She reportedly thinks that Selena may try to reconnect with the Sorry singer. Given their long history, even Justin is always worried about Selena.
"Hailey will always feel haunted by Selena. Hailey fears Selena may have a lingering love for Justin and one day Selena may try to reconnect with Justin. Hailey loves Justin, but in the back of her head, she knows that he loved Selena first," adds the alleged insider.
The insider added that even though Selena is not present in their lives anymore, Hailey can't shake the feeling that she is still in love with Justin.
Furthermore, there were claims that Selena harbours deep feelings for her ex-boyfriend. Another report from Hollywood Life suggested that although Selena is happy with her life, there are moments when she "misses Justin." That being said, she has maintained a good distance from the engaged couple and does not wish to jeopardize Justin's relationship.
"But if things fell apart, she would be the first to send him a text. She will always have a place in her heart for her first love," the alleged insider added.