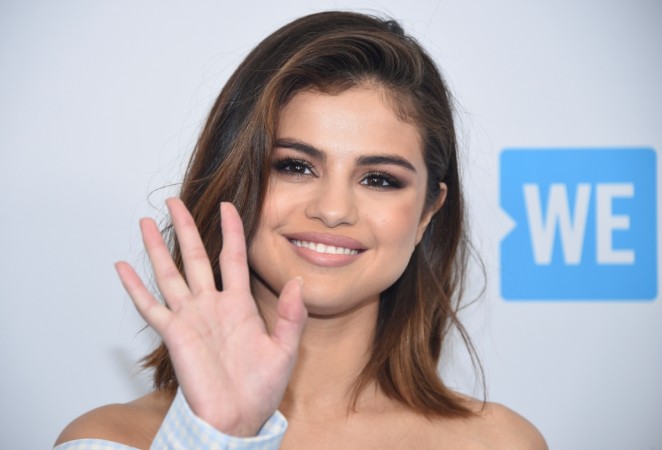 Selena Gomez seems to be on a social media retreat. Just days after she posted and quickly deleted an Instagram clip claiming she needed "some alone time", Selena Gomez, the most-followed person on Instagram, had briefly put her account on private.
While fans and followers are torn between deciding what the possible reason behind this could be, many believe this is all a result of a passive-aggressive remark made by Billboard on the giant teddy bear on her kitchen floor.
Also read: Selena Gomez suffers wardrobe malfunction going bra-less in see-through top!
As revealed in multiple screenshots all over Instagram and Twitter of what seems to be now a deleted Instagram story from Selena's account, the 25-year-old singer posted a screenshot of the Billboard interview's opening passage, with a long text overwriting the original story.
The text read: "Never will I let another human guess my words ever again. Or invite them in my home. That is so hurtful. The most 'ridiculous' part of that is no one knowing my heart when I say things."
This is what the passage from Billboard's story read:
While just three days ago all seemed to be happy and positive between Selena and Billboard as she posted the Billboard's cover of announcing her the Woman of the Year 2017, people are still clueless as to what could have possibly triggered her to shut down if not the teddy bear remark.
Some fans even deduced that the teddy bear was a gift from her close friend Courtney Barry, and this public comment by a platform like Billboard could change her current dynamic with Barry. Like Insider magazine reported, Selena or her reps aren't ready to respond to any queries about her sudden decision to withdraw from a public Instagram.
The person that gifted her that teddy bear is really important to Selena & must have read the interview and got mad at Selena for treating it like something to get rid of. That's the only explanation.

— natasha (@selenaquality) December 5, 2017
Ya if Courtney gave her the teddy bear gift that would explain Sel's random love shoutout to her yesterday.

— IHeartUSelena (@IHeartUSelena) December 5, 2017
But worry not; this new private Instagram doesn't mean her existing followers cannot see her posts, unlike her long time close buddy Taylor Swift and her on again beau Justin Bieber – both of whom had deleted posts completely off their Instagram at one point of time.
The reason behind Selena's action might be unknown, but her Instagram is not all that private either as her more than 130 million followers can continue to enjoy whatever the Wolves singer decides to post, and delete. Tough luck for new fans who hadn't followed her yet though!