Selena Gomez is falling head over heels for The Weeknd as their relationship is getting sweeter every day. The couple apparently can't get enough of each other.
Also read: Did Selena Gomez just tease SG2 release date?
The celebrity couple, who made their red carpet debut at the Met Gala last week, seems to be absolutely smitten with each other. People close to them claimed they are made for each other.
"It's getting better and better between Selena and Abe each and every day. As they learn more about each other their bond and love grows, Selena says she has to pinch herself sometimes, to check that she's not dreaming!" an industry insider told Hollywood Life.
The source also said The Weeknd is madly and deeply in love with Gomez and he believes she is perfect from all angles. "Abe loves absolutely everything about Selena — her beauty, talent, intelligence, her body," the insider added.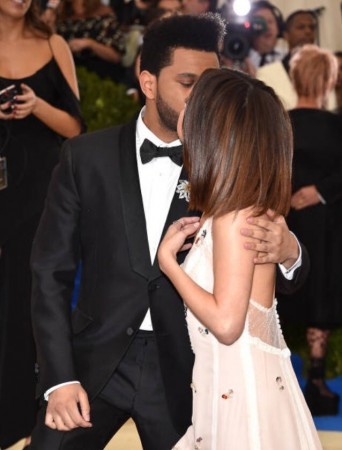 A person close to the Starboy singer even claimed that his girlfriend's smile makes him go crazy. "but he says his two favorite things about Selena are her smile, which makes him weak at the knees, and her heart. He loves how caring and sweet she is, and how generous and kind she is to her fans, friends and family" the source stated.
The former Disney star and her Canadian boyfriend have been romatically linked by the tabloids for over six months now. Photographs have emerged showing them getting cosy with each other on numerous occasions.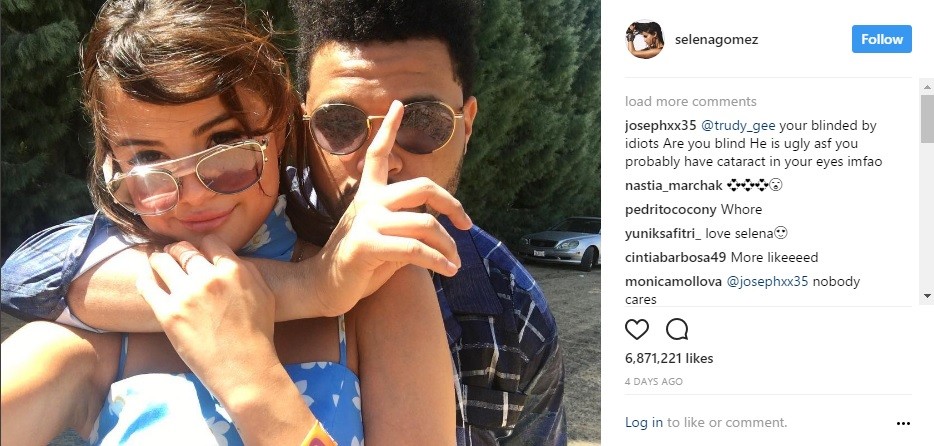 Apart from sharing PDA-filled photographs and selfies on social media, the celebrity couple has never opened up about their romance.