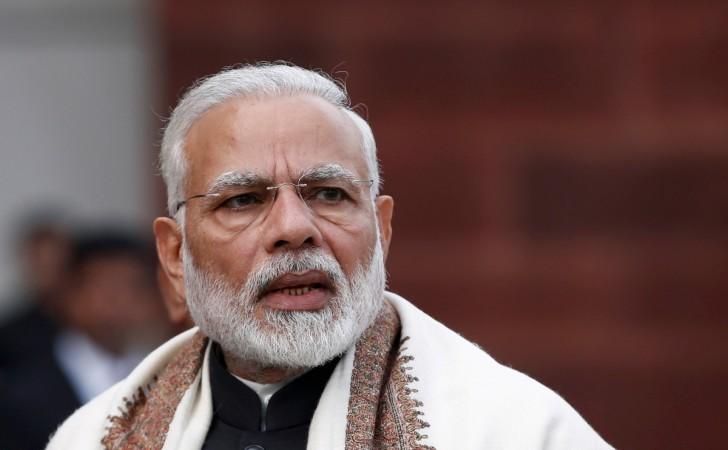 With Indian Prime Minister Narendra Modi all set to leave for Jammu and Kashmir on a two-day visit, security forces in the state were put on a high alert on Friday. Modi is scheduled to arrive in J&K on Saturday, May 19.
Extra security forces were deployed by the local police and the CRPF in Srinagar and Jammu. Vehicles were allowed to enter into and exit the regions only after a thorough check by the cops. Indian Army personnel will be a part of the extra security during the visit.
Multiple checkpoints across the cities on Friday had caused traffic snarls in multiple areas. Several makeshift barricades and mobile bunkers were also set up to monitor traffic as part of the security measures ahead of the big visit.
PM Modi is set to tour all the three regions of the state and will also be part of several inauguration projects during his visit.
Modi will inaugurate the 330 MW Kishenganga hydroelectric power project in Bandipora district in Kashmir Valley on the day of his arrival. He will be visiting Leh to attend the 100th birth anniversary of the renowned spiritual leader, Kushak Bakula.
The prime minister will also be a part of the foundation-laying ceremony for construction of Zojila tunnel in the Drass region of Kargil. The tunnel is designed to connect the valley of Kashmir to the region of Ladakh since the latter is usually inaccessible during the months of winter.
On Sunday, Modi is scheduled to reach Jammu to address the convocation of the Sher-e-Kashmir University of Agricultural Sciences and Technology (SKUAST). Following this, he will return to New Delhi.
Modi's visit is scheduled just two days after the government announced a ceasefire against militants in order to maintain peace during the holy month of Ramadan.
(With inputs from IANS)