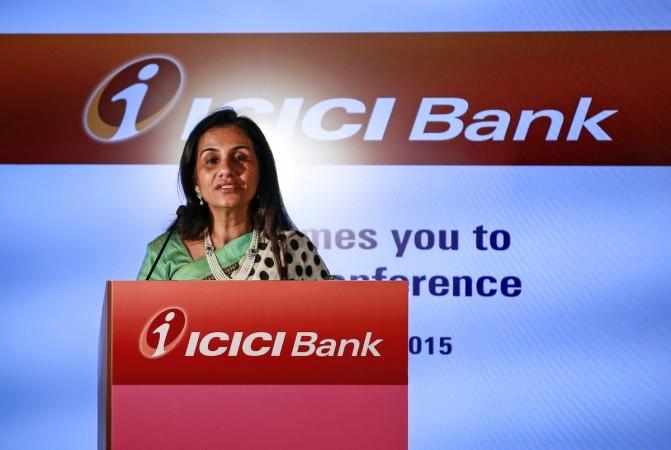 The chief executive of ICICI Bank, Chanda Kochhar, found herself in a tight spot after the nation's capital market regulator, Securities and Exchange Board of India (Sebi), alleged in a report that she has not toed the code of conduct which required the disclosure of any conflict of interest in the case involving Videocon Group and NuPower Renewables, a company owned by her husband.
The experts in the market believe that ICICI Bank, one of the largest private lenders, has dodged the norms of Sebi by keeping the key information about the case under wraps. All the listed companies under Sebi must abide the standard code of conduct and directors and top honchos of these companies must not shelve matters like conflicts of interest from the regulatory authority Sebi.
Chanda Kochhar came under the radar for allegedly flouting the code of conduct. Sebi has slapped a show cause notice to the chief executive of the bank for not making disclosures of the stock exchanges.
Chanda Kochhar has to respond to the show cause notice within 14 days. The code of conduct rules of the bank says, "knowingly withhold information that raises ethical questions and bring such issues to the attention of senior management or ensure reporting as per the applicable whistleblower policy."
The lender's code of conduct states that actions involving the conflict of interest must be informed to the compliance officer of the group.
The rulebook says, "In order to avoid conflict of interest, executive officers and directors must disclose to the group compliance officer any material transaction or relationship that reasonably could be expected to give rise to such a conflict, and the group compliance officer shall notify the board governance and remuneration committee of any such disclosure."
The board of the bank has ordered an independent probe in the matter where Chanda Kochhar has been charged with serious allegations of conflict of interest.
Market observers think that both Sebi and Kochhar could take a middle path and could settle the matter through consent mechanism.