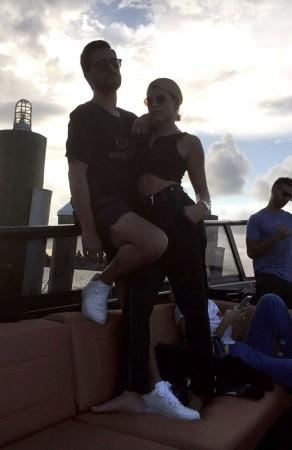 Reality TV star Scott Disick and model Sofia Richie became Instagram official a while ago. It's been almost a month since they confirmed the news of their romance, and by the looks of it, they can't hold back the PDA at all.
The two boarded a flight together on Sunday and one of their friends managed to take a snap of the duo holding hands and kissing, which Sofia later added to her Instagram.
Also read: Kendall Jenner finally addresses tabloid rumours about hooking up with Scott Disick
Post the active, heavy documentation of their trip to Punta Mita, Mexico, this on-screen make-out post is the latest in the thread of their Instagram posts about each other.
Sources told People magazine that the 19-year-old daughter of Lionel Richie has been referring to the 24-year-old ex of Kourtney Kardashian as "her boyfriend" throughout their trip to Mexico, and "thinks he's the best."
The first time the couple had sparked any kind of rumour was back in May when they were spotted lounging on a yacht in the south of France during the Cannes Film Festival. Sofia had taken to Twitter to aggressively quash any rumours about the two.
She had denied anything romantic was going on and claimed the two were "just homies". Looks like things have definitely changed, as was clear from Sofia's slew of posts about Lord Disick on her Instagram recently.
As expected, right from the very moment the rumours blossomed, the relationship attracted multiple comments and raised quite a few eyebrows. Lionel Richie came out in the open about how far from thrilled he was about his daughter's new boyfriend.
"He thinks Scott is the worst person she could ever see and that he raised her better than that," a source told People magazine about the Grammy winner's thoughts on the couple.
"He thinks she should have more respect for herself as a young woman. Lionel knows Scott's playboy ways and he doesn't want to see his daughter get hurt."
The insider has also addressed what everybody else has been thinking, about Sofia's naiveté over the entire situation. They claimed she is "much more invested in the relationship" than Scott, who shares three children with his long-term on-and-off ex, Kourtney, 38.
"Scott isn't treating this as a long-term relationship whatsoever," said the source. "He is just having fun. Sofia wanted commitment from him, so he committed to be her 'boyfriend'."
As they say, once a player, always a player. And it's clear that the Lord hasn't abstained from his long-term bad habits. "He still has Kourtney at the top of his mind all the time, and he is still texting and flirting with other girls," the source said.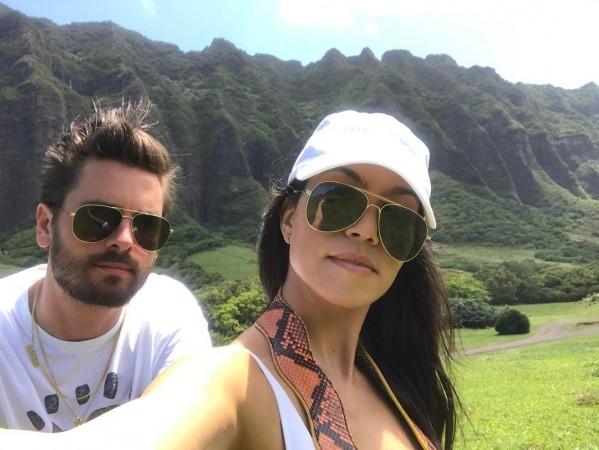 Kourtney had previously come clean about her issues with Scott's drinking and partying habits, and admitted that this was the reason behind the multiple times they broke up.
It wouldn't be wrong to deduce that not much has changed since then. The insider said: "Sofia is very young and naive and doesn't know what she's in for. She feels like she's in the in-crowd right now and loves that Scott has swagger and money and that he loves to travel and party."