Scott Disick is reportedly regretting his decision to call it quits with Kourtney Kardashian and he is apparently trying out different ways to rekindle a romance with her.
People close to the 34-year-old reality star claimed that he is too broken after his split with the 38-year-old television personality. According to the informer, the prime reason for his wild behaviours is his baby's mother.
"In his ideal world, he would still be with Kourtney. He wants her back, but he just isn't taking the steps needed to make that happen. Scott is really sad about it, and its part of why he's lashing out," a source told People magazine.
Also read Kourtney Kardashian reveals how to rock a naked body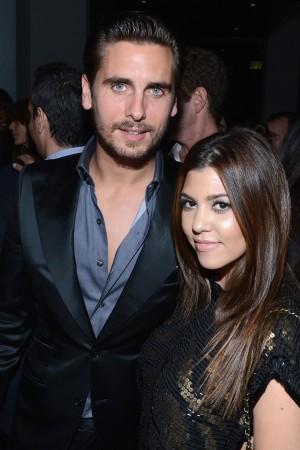 But Keeping Up With The Kardashians star does not seem to be worried about her former lover anymore. Industry insiders claim that she is enjoying life with new boyfriend Younes Bendjima. "Everyone around her knows she's just having fun and no one expects it to turn into anything serious," a source said.
Another insider claimed that Kardashians have come up with an agreement with Bella Thorne to spy on Disick. "Bella has been ratting out Scott to Kourtney Kardashian. She tells Kourtney all the dirty things Scott is doing, and in return, the Kardashians have promised to help boost Bella's career," a source told Hollywood Life.
However, people close to the 19-year-old actress believes that she should be very careful while teaming up with Kourtney and her siblings. "That family looks out for itself and no one else. Bella's always been obsessed with the Kardashians and thinks they'll take her under their wing. But the minute Scott drops her, they will too," the source said.