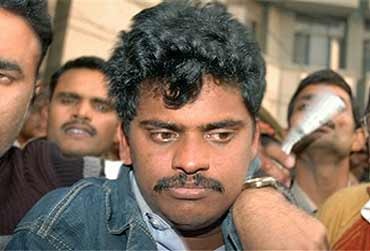 Adding to the list of death row convicts whose execution has been stayed, India's apex court on Sunday postponed Nithari killer Surinder Koli's hanging by at least a week.
Koli, convicted for kidnapping, serial rapes and murders of children, was to be hanged on 12 September.
However, based on a petition filed by Koli's lawyer Indira Jaising, Chief Justice of India HL Dattu stayed his death sentence in an order passed late on Sunday night, NDTV reported.
The petition was filed based on Supreme Court's recent ruling that allows a death row convict to file a review petition within a month, despite President's rejection of his mercy petition.
For the past one year, India has been delaying or putting on hold execution of numerous death row convicts. It had last hanged Afzal Guru in February 2013. Guru was the mastermind behind the December 2001 Parliament attack.
Earlier this year, Supreme Court had stayed death sentences of convicts involved in serious and heinous crimes. On 14 July, SC passed an order staying execution of two of the four convicts in December 2012 Nirbhaya gangrape case in Delhi, for an indefinite period.
Ahead of that, SC had stayed death sentences of two terrorists involved in two different terror attacks in India.
On 28 April, SC stayed execution of Lashkar-e-Taiba (LeT) terrorist Mohd Arif, directing the Central Government to release him as he had already spent 13 years in jail and hanging him would mean punishing him twice for the same crime. He was convicted in 2000 Red Fort attack case that killed three people.
The death sentence of 1993 Mumbai blasts convict Yakub Abdul Razak Memon, one of the prime conspirators along with Dawood Ibrahim, was also stayed on 2 June. The blasts that took place at a dozen of places in Mumbai had killed over 200 people and injured hundreds.