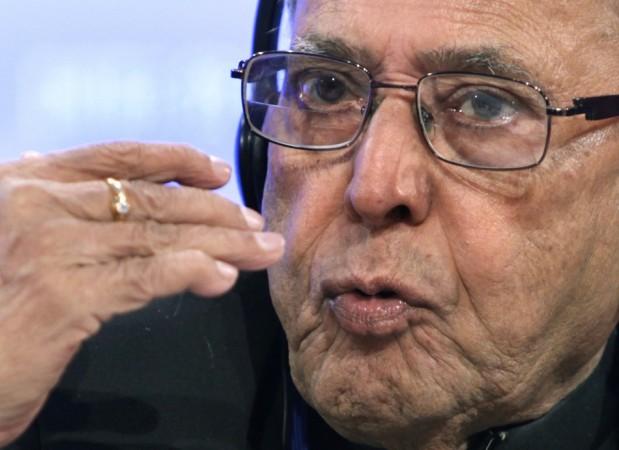 Home Ministry reportedly asked the concerned states to begin the execution procedure after President Pranab Mukherjee rejected mercy pleas of six death row convicts, including the convict of Nithari serial rapes and murders.
The states from where the President received mercy petitions of— Surender Koli from Uttar Pradesh, Rajendra Pralhadrao Wasnik, sisters Renukabai and Seema from Maharashtra, Jagdish from Madhya Pradesh and Holiram Bordoloi from Assam—have been asked to start the execution procedures, according to Times of India.
All the six convicts were served death sentences for murders, and the worst among all was Koli. He was convicted of abducting children from village Nithari near Noida, raping them and disposing off their chopped dead bodies in the drain behind his employer's house or buried them in the backyard. He was also alleged of cannibalism.
He worked as a domestic help for businessman Moninder Singh Pandher who was also arrested but he was later acquitted. Koli has been convicted for four murders out of 16 registered cases, as the trial in the rest is still under process due to lack of evidence, according to news reports.
Supreme Court approved the death sentence of Rajendra Pralhadrao Wasnik in 2012, for sexually abusing and killing a girl child in Maharashtra's village Asra.
Renukabai and Seema were accused of kidnapping 13 children and forcing them into petty thievery such as snatching chains and shoplifting, between 1990 and 1996. Their mother Anjanbai, who died in 1997, couldn't be tried in the case. However, Renuka's husband who was also involved in the crime agreed to testify as a witness against the sisters.
Supreme Court in 2006 confirmed death sentences of the duo for killing the children either by slamming their head against the wall or by bashing it repeatedly against an iron rod. They were also accused of chopping off a child's body and disposing him off.
The fifth convict, Jagdish's death sentence was approved by SC in 2009 for murdering his own family, including his wife and six minor children.
While Bordoloi was convicted of killing three men of the same family. He allegedly murdered them in front of the villagers to protect his supremacy in the village.