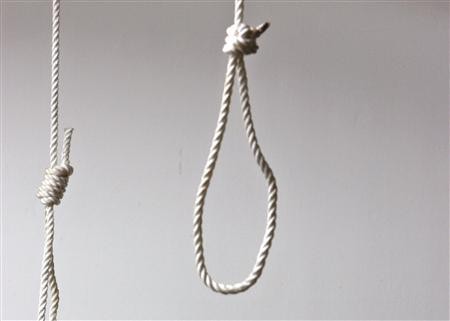 Serial killer Surender Koli, the convict in the infamous Nithari killings, will be hanged on 12 September for the brutal murder of a 14-year-old girl Rimpa Halder, nine years ago. "The hanging will be carried out on September 12 in Meerut, all the rules and procedures will be followed," jail superintendent SHM Rizvi said.
Koli, who is in Ghaziabad jail, is no more eligible for filing pleas against his death sentence. Henceforth, Ghaziabad court on Thursday issued a warrant to the Uttar Pradesh government asking it to make arrangements for his execution, to be held exactly a week later.
Apart from killing Halder, the 42-year-old was also found guilty in around 16 murder and rape cases and has been awarded death sentence in five of them.
Skeletons of children were recovered from a drain near businessman Moninder Singh Pandher's house, where Koli was employed as a servant. He reportedly killed those children after sexually abusing them.
Koli's execution comes four years after the Supreme Court confirmed his death sentence. President Pranab Mukherjee had rejected his mercy petition over a month ago.
This will be the first death sentence after the BJP-led government came to power.