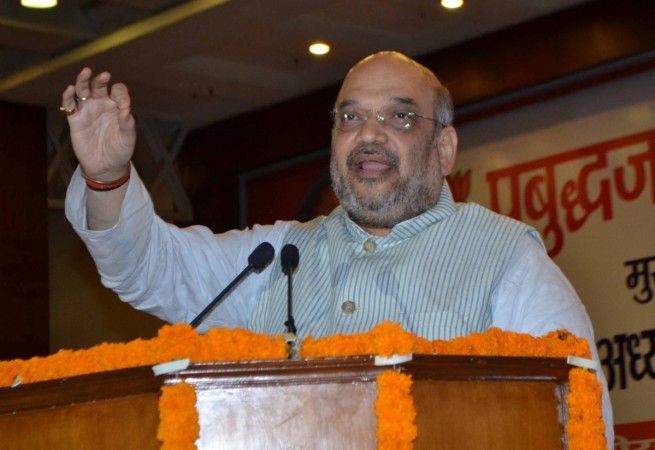 The Supreme Court on Monday delivered a major relief to BJP chief Amit Shah by rejecting a plea that challenged the clean chit given to him in the Sohrabuddin Sheikh fake encounter case.
Shah had seen all the charges against him dropped in the case that was being heard in a trial court, and then by the Bombay High Court, which was subsequently approached. The High Court had upheld the dropping of charges, effectively giving Shah a clean chit in the case.
It was this HC order, that the petition, filed by social activist Harsh Mander, who was once a bureaucrat, had looked to challenge in Supreme court, but an apex court bench of Justices SA Bobde and Ashok Bhushan rejected it.
The case pertains to the custodial death of Sohrabuddin Sheikh on Nov. 26, 2005. Sheikh, a known arms-smuggler and extortionist, had been accused by the police of having links to the banned terror outfit Lashkar-e-Taiba (LeT) and the Pakistani spy agency Inter-Services Intelligence (ISI).
Sheikh is said to have been killed by the Anti-Terrorist Squad of the Gujarat Police in a fake encounter near Ahmedabad, three days after he and his wife Kauser Bi, were picked up by them from a bus travelling from Hyderabad to Sangli in Maharashtra.
It was said that Sheikh was planning an attack on an "important" politician that would destabilise a large part of India. Speculations were that this was Narendra Modi, then chief minister of Gujarat, who would go on the become the prime minister of India.
Shah became a suspect in the case when it was believed that he had made 331 calls to Abhay Chudasama, a police officer the CBI had arrested in the case. However, the CBI subsequently dropped all charges against him, claiming that there was no legal evidence to treat him as an accused. That led the trial court to discharge Shah as an accused.