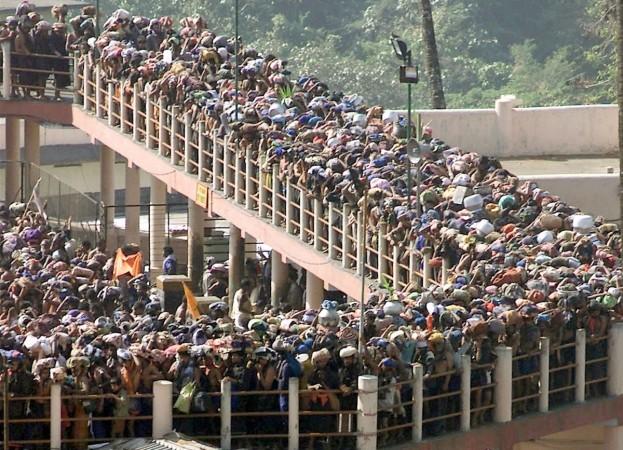 In a huge win for women activists, the Supreme Court on Wednesday overruled temples authorities and said that women have equal rights to enter the Sabarimala Temple in Kerala. Despite arguments that women could not enter the temple for biological reasons, the top court said that women are constitutionally allowed to have equal access to places of worship, and any rule limiting their access was a violation of the constitution.
The verdict was given by a five-bench headed by CJI Dipak Mishra after hearing petitions on the discriminatory practice of limiting women worshippers inside the premises of the temple dedicated to Lord Ayyapa. The management is yet to present its arguments to the bench.
Earlier, the Kerala High Court backed the temple' stance after the management argued that women should be banned since the deity was a 'bachelor', and allowing women inside would 'tempt' him. This forced the petitioners to take the case to the apex court, where they argued it was not in the spirit of gender equality.
Senior advocate Indira Jaising argued on behalf of the petitioners that the right to religion enshrined in Article 25 of the Constitution spoke only of "persons" and protects individuals and not institutions or temples. She went on to say that by calling women between 10-55 as 'impure' because of the periods, the temple was practising another form of untouchability, which is illegal as per Article 17 of the Constitution.
Jaising further went on to ask that Harijans also be permitted to enter the temple, which the court said it would consider.
Justice RF Nariman said that under Article 25, all people including women have a fundamental right to worship. "A woman is equally entitled to pray in a place of public worship," he added. The CJI said that a temple is a public place, and hence women should have the right to enter.