The Sabarimala Sree Dharma Sastha Temple in Kerala's Pathanamthitta has now made it mandatory for women to produce an authentic age-proof document in order to ensure that no female between the ages of 10 and 50 years can visit the holy shrine.
Why the new rule?
The entry of women in the temple has always been a topic of debate. Located in the Periyar Tiger Reserve, this temple is the largest annual pilgrimage site in the world with an estimated 45-50 million devotees visiting every year.
However, women aged between 10 and 50 years are restricted from taking the pilgrimage to Sabarimala temple as the authorities believe they cannot maintain purity on account of menstruation, and the presiding deity — Lord Ayyappa — is considered a "naishtika brahmachari" (perennial celibate).
According to PTI, the Travancore Devaswom Board (TDB), which manages the shrine, took this decision in order to stop the increasing incidents of women from the aforementioned age group trying to defy the temple policies and sneak into the shrine.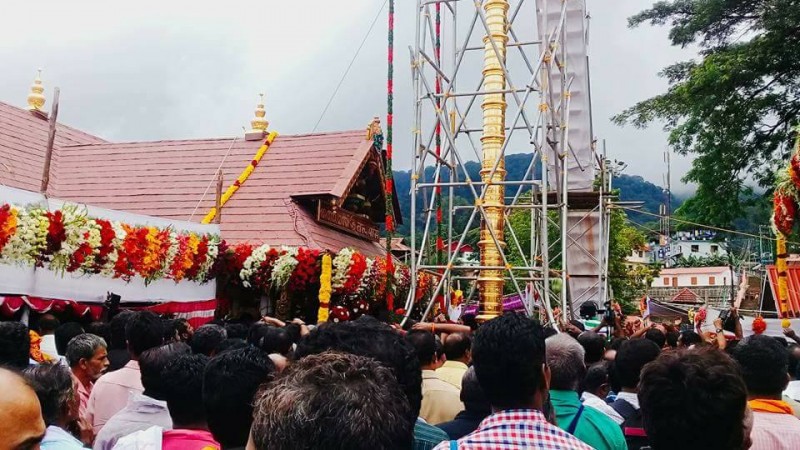 The most recent incident saw an 11-year-old girl from Nallur in Andhra Pradesh dressing up as a boy, shaving her head and moving amidst a crowd of other male devotees in order to avoid being detected. However, she was caught and restricted from entering the shrine.
"Those who carry out checks had expressed doubts about her age. Though her father argued that she did not belong to the banned age group, the security personnel did not allow her," TDB president A Padmakumar said.
"Finally, the ID card was produced, which said she was 11 years of age... We cannot compromise with the traditions of the shrine," Padmakumar added.
What does the new rule say?
Padmakumar said any authentic document or certificate including Aadhaar card is acceptable during the routine checks at the foothills of the Sabarimala temple.
"The decision was taken in view of a number of women belonging to the banned age group trying to visit the shrine recently," he told PTI on Thursday.
"Carrying an authentic age proof document will help avoid unnecessary arguments between women pilgrims and the police and Devaswom officials who carry out checks," he added.
This year, around 260 women falling within the 10-50 age group were stopped from entering the shrine.