One of the world's worst but most trusted myths is that we all have seven people or dopplegangers who look exactly like us. You must have encountered someone looking exactly like someone you know at some point in your life. We too had a similar moment when we saw these celebs for the first time.
From Paresh Rawal - Narendra Modi to Fatima Sana Shaikh - Priyanka Gandhi, the static resemblance between these Bollywood celebs and the list of politicians is uncanny and eerie. Let's take a look at some of them and decide it for yourself.

Paresh Rawal and Narendra Modi: If one is the 'king of powerhouse acting' the other is 'badshah of the political world' but together, their facial resemblance is something that would throw you off-guard. PM Narendra Modi's photos from his younger days seem to have been Paresh Rawal's albums.

Fatima Sana Shaikh – Priyanka Gandhi: When the girl first appeared on Aamir Khan starrer 'Dangal', she had set many tongues wagging with the sheer and eerie resemblance she had with Priyanka Gandhi. While one is ruling the entertainment industry with her looks, the other is wielding political power.

Saurabh Shukla – Amit Shah: The masterminds of their respective fields, both Saurabh Shukla and Amit Shah, look exactly like each other in more instances than we can count. Their smile, style-of-talking, face-cut, hair pattern; everything seems to have been each other's replica.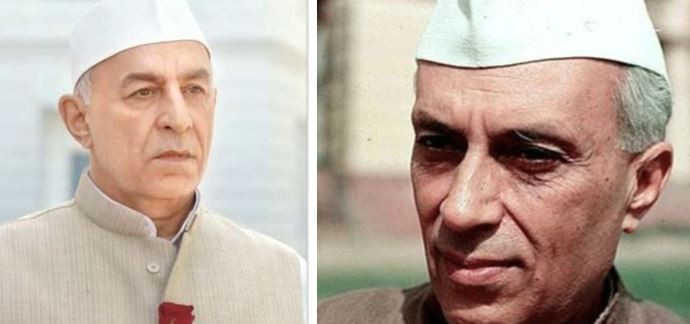 Dalip Tahil - Pandit Nehru: Not only has Dalip Tahil played the role of Pt. Jawarhar Lal Nehru in many films but even off-screen looks like him. The sharp features, facial cut, jawline looks exactly like Pandit Nehru's. Once the cap is on, it's difficult to distinguish.
Gul Panag - Priyanka Gandhi: The dimpled smile, the face-cut to the hairstyle; everything about them seems similar. One look at them and you'd know what are we talking about.