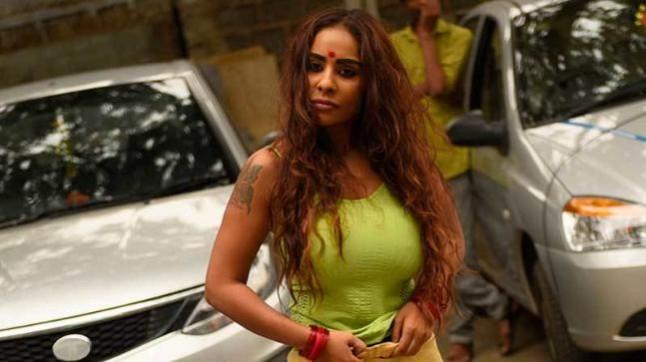 Sri Reddy and Renuka Chowdhary have reacted to Saroj Khan's comments on the casting couch in the film industry. The Telugu actress said that she has given a wrong indication to the issue, while the Congress leader says it is time for India to stand up.
Sri Reddy has been fighting against the practice of casting couch and sexual exploitation in the Telugu film industry. As part of her protest, some days back, she stripped off her clothes in front of the Telangana Film Chamber of Commerce (TFCC). Her daring act created a lot of buzz.
Saroj Khan, who was addressing a press conference on Monday, spoke about the controversy surrounding Sri Reddy's protest against casting couch. The three-time National Award winner, who has choreographed over 2,000 songs in Hindi films, said everyone takes the advantage of women, including government officials.
Talking to media, Saroj Khan said, "This has been going on since baba Adam's era, it's not new. Everyone tries to take advantage of girls. Even people in the government do. Why are you after the film industry alone? At least it provides livelihood. Doesn't rape and dump the girl."
Saroj Khan opined that a girl should decide on whether she wants it or not. The choreographer added, "It depends on what the girl wants. If she doesn't want to fall into the hands of such people, she won't fall. Why would you sell yourself if you have art in you? Don't take film industry's name, it's our everything."
Reacting to her comment, Sri Reddy she said she lost respect for Saroj Khan. ANI tweeted, "I lost respect for you Saroj ma'am. Being an elder you should give a good path to young actresses. It is giving a wrong indication that you have to be a slave to producers: Sri Reddy (actress who alleged that women are sexually exploited by producers) on Saroj Khan's remark."
Talking about the issue, Congress leader Renuka Chowdhary said it is time to say 'Me too'. ANI tweeted, "It is not just in the film industry. It happens everywhere & it is the bitter truth. Don't imagine that Parliament is immune or other work places are immune to it. It is time that India stood up & said 'Me Too': Renuka Chowdhary, Congress on Saroj Khan's remark on Casting couch."
It is not just in the film industry. It happens everywhere & it is the bitter truth. Don't imagine that Parliament is immune or other work places are immune to it. It is time that India stood up & said 'Me Too': Renuka Chowdhary, Congress on Saroj Khan's remark on Casting couch. pic.twitter.com/bDekV48xEB

— ANI (@ANI) April 24, 2018
Watch the video showing Saroj Khan speaking about casting couch: