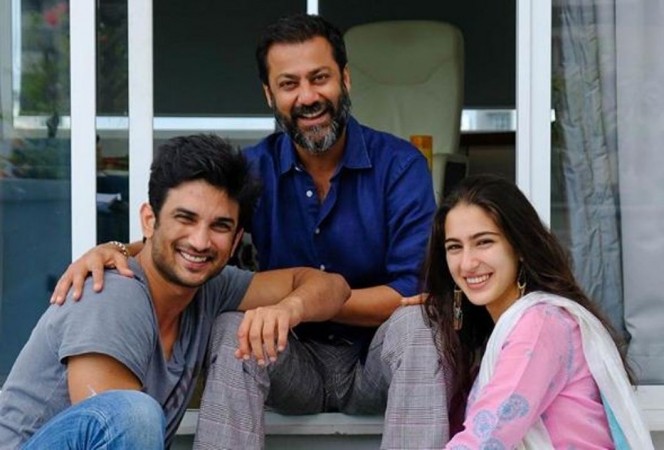 There were reports that the differences between director Abhishek Kapoor and producers Prernaa Arora and Arjun N Kapoor have put Sara Ali Khan's Bollywood debut movie Kedarnath on the verge of being shelved. But the latest reports bring the good news that the director and producers are trying to shelve their differences and not the film.
Earlier reports had stated that the producers Prernaa and Arjun N Kapoor of KriArj Entertainment had filed a lawsuit against filmmaker Abhishek alleging breach of contract. However, now the two parties are considering reconciliation for the sake of the project, according to reports. Kedarnath also holds a lot of importance for Sara, and her parents – Saif Ali Khan and Amrita Singh – will not quietly accept a setback.
"Careers are involved, and we aren't talking about Abhishek Kapoor's. He has pretty much burnt his bridges by now, having battled with his producers on every project that he has taken on so far. There is the debutant Sara Ali Khan's career to consider. Her parents Saif Ali Khan and Amrita Singh won't take this setback lying down. There's also Sushant Singh Rajput, who has been a victim of several delayed, shelved, and aborted projects. He can't afford another nixed project," a source told Asian Age.
The reason for the major fallout between producers and director was the delay in the film's completion. Kedarnath was expected to be completed in five months. However, the filmmakers' unprofessional behavior apparently forced it to be delayed multiple times, reports stated.
Prernaa Arora had also told Mumbai Mirror, "Henceforth, all communication with Abhishek Kapoor will take place only legally. We are sorting out the issues since we cannot back out of the film entirely as we need to recover our money. Abhishek will need a NOC from us to release the project."
Meanwhile, ever as the fate of Kedarnath remains uncertain, there are rumours that Sara have been approached to join Ranveer Singh in Simmba. Interestingly, Simmba is backed by Karan Johar, who was initially supposed to launch Sara.