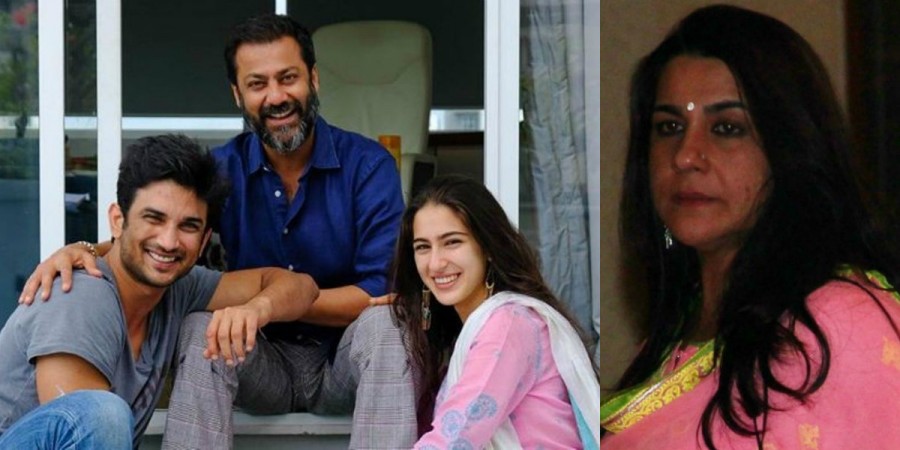 Kedarnath director Abhishek Kapoor's fallout with producers Prernaa Arora and Arjun N Kapoor of KriArj Entertainment has taken a legal turn. In midst of the fight, the makers have forgotten that it is Sara Ali Khan's debut film and thus, mother Amrita Singh is furious.
According to SpotboyE, like any mother, Amrita is now worried about Sara's film. Kedarnath is her debut and if the movie makers have decided to take matters to court, then Kedarnath will reportedly be shelved.
A source told DNA, "When Gattu called Dingy (Amrita) to tell her about his decision to fly solo with Kedarnath and only getting a big studio on board for the release, Amrita completely lost her cool with him. A heated argument took place between the two."
We understand why Amrita has lost cool, then why Abhishek is not taking things seriously. It all began when the director went against the producers and announced that Kedarnath would clash with Shah Rukh Khan's Zero.
Later, producers came on board and slammed Abhishek for saying so.
"Despite investing a huge sum of funding into the project, Kedarnath was going way overbudget owing to Gattu's (Abhishek Kapoor's) constant unreasonable demands. He not only delayed the shoot of the film by six months but also majorly interfered in the film's financial planning and overall business workings," Times Now quoted an inside source from KriArj as saying.
But when Mumbai Mirror asked about the same to Abhishek, he said, "There were torrential rains in November, which is why shooting had to be pushed ahead. For the film to resume rolling this April, we have already begun work on the set this month. That is the scale of this film. There are so many careers at stake and we are working very hard to see it through. Any other comments regarding fallouts with the crew are rubbish."
Well, we don't know whether the movie will release this year or not, but the war has definitely turned ugly. Abhishek might need an NOC from the producers to release the movie.
Let's just hope the matter settles down between the producers and director. Looking at the situation, mommy Amrita Singh will not shy to take this matter in open. Any mother will be furious at this situation and in fact, fans are eagerly waiting for Sara on-screen.