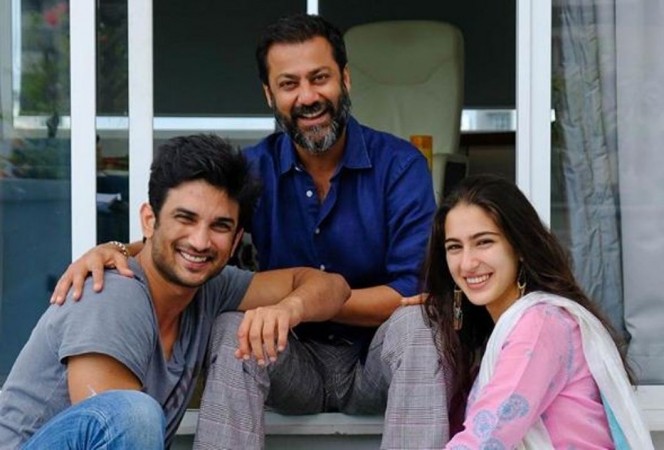 Looks like Sara Ali Khan and Sushant Singh Rajput's Kedarnath has not one but a lot of troubles. In the latest development, producers Prernaa Arora and Arjun N Kapoor of KriArj Entertainment and Abhishek Kapoor, the director, have put everything on hold and will now see each other in court.
"On January 15, it was Guy In The Sky Productions that terminated the agreement with KriArj Entertainment and not the other way around. The decision was made after all cheques received since November had bounced," Abhishek Kapoor's lawyer was quoted as saying by Mumbai Mirror.
"Even the NEFT numbers provided by KriArj were incorrect. Prerna was trying to deal with third parties for the music and satellite rights but the MoU between the two production houses clearly states that KriArj cannot deal unilaterally with any third party."
"In this case, Prerna did not inform Abhishek about her deal with T-Series. There is an obligation in the film's contract where KriArj will bear the production costs of Rs 29 crore as well as Rs 7 crore as Abhishek's fee. KriArj has not paid more than Rs 10 crore for the project. If they had a case they would be in court by now. This is just a case of slander and sabotaging the film," the lawyer added.
Prernaa told Mirror, "Henceforth, all communication with Abhishek Kapoor will take place only legally. We are sorting out the issues since we cannot back out of the film entirely as we need to recover our money. Abhishek will need a NOC from us to release the project."
Before this, Mirror spoke to Abhishek Kapoor to get a clarification on the film delay due to personal disagreements. He said: "There were torrential rains in November, which is why shooting had to be pushed ahead. For the film to resume rolling this April, we have already begun work on the set this month. That is the scale of this film. There are so many careers at stake and we are working very hard to see it through. Any other comments regarding fallouts with the crew are rubbish."
But well, "rubbish" news just came true because reportedly, senior members of the technical crew, including the director of photography, walked out of the project in its first schedule.
Abhishek's production house had issued a letter to Prernaa on February 12: "KriArj to stop all business transaction on Kedarnath with immediate effect including investments and sales. Guy In The Sky Pictures shall produce the film with any party/parties as they deem fit in order to take the film to completion and release."