The news of Sara Ali Khan's Bollywood debut Kedarnath is on the verge of being shelved due to the constant differences between the director Abhishek Kapoor, producer Prernaa Arora and Sushant Singh Rajput, have been doing the rounds for sometime now.
A source close to the film told Asian Age, "Sushant didn't agree with the way Gattu (Abhishek) interpreted his character. They also didn't agree on several issues regarding the script. There were constant tussles and heated arguments between the two. Sushant's dates were also not used properly by Abhishek."
While the movie is on hold, Abhishek Kapoor and Sushant Singh Rajput's twitter conversation has left us confused. Sushant wrote: "Happiness is wanting what you have. #selfmusing", to which Gattu replied saying "Absolutely"!
Now what does this mean? Take your guess!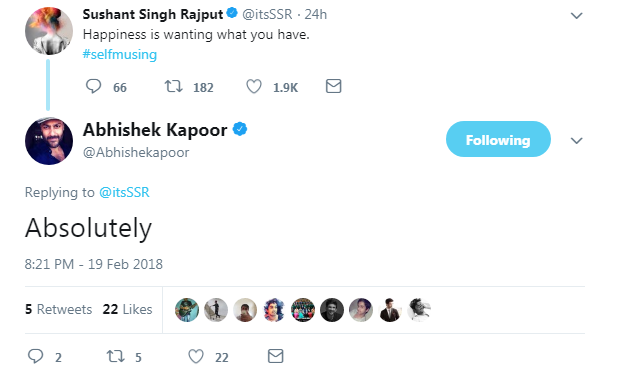 Talking about the problems with Kedarnath, Times Now had earlier quoted a source from inside KriArj Entertainment, who said, "Despite investing a huge sum of funding into the project, Kedarnath was going way overbudget owing to Gattu's (Abhishek Kapoor's) constant unreasonable demands. He not only delayed the shoot of the film by six months but also majorly interfered in the film's financial planning and overall business workings."
In the latest development, producers Prernaa Arora and Arjun N Kapoor of KriArj Entertainment and Abhishek Kapoor, the director, have put everything on hold and will now see each other in court.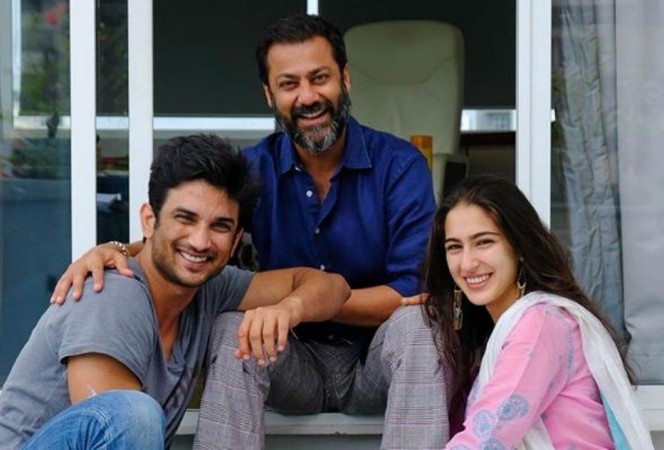 Abhishek's production house had issued a letter to Prernaa on February 12, stating "KriArj to stop all business transaction on Kedarnath with immediate effect including investments and sales. Guy In The Sky Pictures shall produce the film with any party/parties as they deem fit in order to take the film to completion and release."
Prernaa Arora also told Mumbai Mirror, "Henceforth, all communication with Abhishek Kapoor will take place only legally. We are sorting out the issues since we cannot back out of the film entirely as we need to recover our money. Abhishek will need a NOC from us to release the project."