Cricket commentator Sanjay Manjrekar is known for airing his views without reserve. Though sometimes these opinions can land him into controversy, his forthrightness also enriches the debate and makes him a major figure in cricket's chatterati.
In an interview given to Forbes magazine for their special India edition on sports, Manjrekar again freely presented his ideas and talked at length about various aspects of cricket broadcasting. But the most important part of this interaction was what the retired cricketer said about Test cricket and its place in the modern world.
Views on different formats
On being asked which format of the game he likes to commentate on most, the veteran broadcaster chose Test matches but then also pointed out the reasons why it is, in his view, not an exciting product today. "I love commentating in Tests. But the problem with Test cricket is that it's outdated. It's irrelevant to today's audience and lifestyle. It's almost like a heritage structure that we are proud of, but not something that is functional," the 53-year old remarked.
He then went on to praise the T20 game and once again expressed his not-so-high opinion of 50-over cricket. "T20 cricket is the in-thing. People love it and it is played at a time when they can watch the games. The problem with Test cricket is that it is played when people are in office. I was initially sceptical about T20. But when I worked on my first assignment (of T20), I loved it. I am not somebody who is caught in a time warp to say that it's Test cricket and nothing else. In fact, I find one-day internationals the least exciting of the three formats. Test cricket has its own charm, T20 is fun and 50-over cricket a struggle," the former Mumbai batsman added.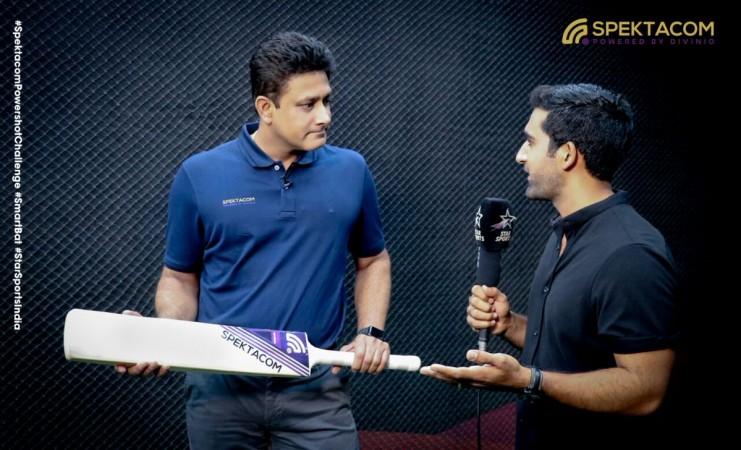 Views on Kumble
Talking about the art of cricket commentary, the man who scored 4 Test centuries was of the opinion that an entertaining style is required by the broadcasters. "What happened with IPL and other formats is that white ball cricket became more popular. As a result, non-purist cricket fans also started watching the game. And if you are too analytical or serious, it puts them off. Take, for instance, the IPL. You need excitement, entertainment, analysis. You can't be deadpan serious, otherwise it will kill the product. So you have to change according to people's tastes," Manjrekar opined.
But in a comment that is quite surprising, he almost put Anil Kumble in the category of boring people and said that was the reason for him not becoming successful at commentating. Describing the kind of personality needed for excelling in his field, the former middle-order batsmen said: "You need to have an X factor. The most important thing is that you should not be a boring person. If you are a boring person off air, you end up being boring on air as well. Anil Kumble is a great example. He is not an entertaining, fun guy. So when he is doing commentary too, he is a bit like that. Anybody who is interesting becomes a good commentator."
Kumble had made his debut as a commentator in 2009 during the World T20 that year, held in England. But soon, the broadcasters decided to have the likes of Sourav Ganguly and Rahul Dravid ahead of him. The deep voice of the former leg-spinner, that Manjrekar actually mentioned while working with him, didn't prove good enough for the channels to hire him.