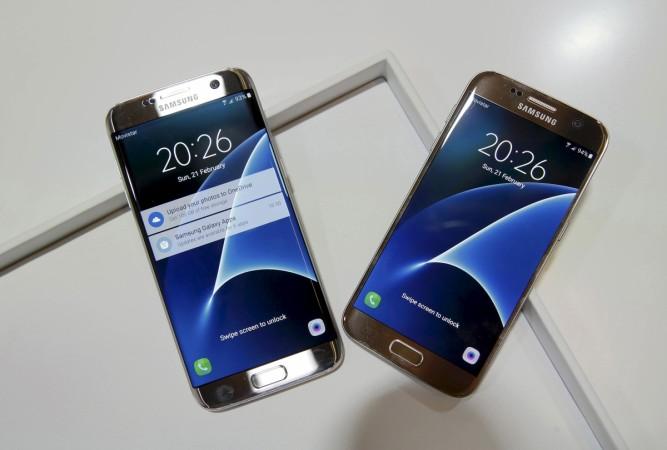 Samsung lost a whole lot of stardom in 2016, but the tech titan is going to make more than up for it next year. Continuing the annual tradition, the South Korean tech company will launch its 2017 flagship around MWC 2017 in late-February.
As usual, there have been a lot of rumours about the Galaxy S8's features and how different will it be from the rest of the new and existing flagships in the market. After drilling a deep hole in its image with the Galaxy Note 7 debacle, there's a lot resting on Samsung's shoulders. If the rumours are to be believed, consumers will forget the fiasco with the Galaxy S8's innovation.
According to some fresh rumours originating from the company's home country, MKNews reported that Samsung is going to launch a "Galaxy S8 Plus" alongside the standard Galaxy S8 variant (wink Apple). This move will work in Samsung's favour as the company had to pull down its entire Galaxy Note 7 inventory, leaving several potential buyers with nothing this year.
The rumours suggest the Galaxy S8 Plus will sport a 6-inch display with a 90 percent body-to-screen-ratio, so users won't have to worry about the device being too big to handle. Adding to that, the report suggests that dual curved display with QHD resolution will be standard for Galaxy S8.
A separate rumour popped on Weibo from a reliable source, suggesting that the Galaxy S8 will have 8GB of RAM, dual camera setup at the rear and UFS 2.1 flash storage chip. There have been reports about Samsung planning to include its new AI-powered assistants, namely Bixby as male and Kestra for female voice, into the device. Well, that is going to make up for one hell of a flagship we've ever seen.
Consistent with earlier reports, the Galaxy S8 will have a Snapdragon 835 chipset or Exynos 8895 and run Android 7.0 Nougat out-of-the-box. Finally, the new phone is also said to bring a new feature opposite to the power-saving modes found on the current models. The so-called "Beast" mode will unleash greater processing power, graphics and memory. We know all that power will be used in high-def games that stutter due to lack of sufficient features.
A recent report suggested Samsung would also make use of Bluetooth 5.0 in its Galaxy S8 and ditch the signature home button by placing the fingerprint scanning sensors under the display itself.