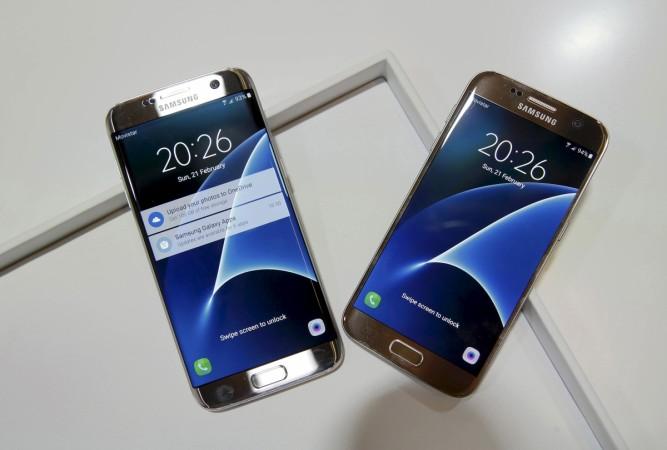 While smartphones have evolved significantly over the past couple of years and innovation gurus such as Samsung, LG and Apple have kept consumers occupied, there are some major areas that still remain untouched. Not anymore. Samsung appears to be leading the new phase of smartphone innovation by bringing the latest technology that no smartphone has seen before.
There have been several rumours about what Samsung might bring to its 2017 flagship, since there is a lot of pressure on the South Korean tech giant after the Galaxy Note 7 debacle. There are two key features that will be added in the Galaxy S8 – Bluetooth 5.0 and optical fingerprint sensor.
Let's talk about Bluetooth 5.0. You might think who uses Bluetooth anymore when there are so many other faster means to transfer files wirelessly. But Bluetooth 5.0 will change that perception as it will have twice the speed, four times the range, and eight times the broadcast message capacity of Bluetooth 4.0, according to Bluetooth SIG consortium.
The group has estimated the arrival of Bluetooth 5.0-powered devices within two to six months. That puts the Galaxy S8 at just about the right timeline. In fact, Samsung's flagship will be one of the first smartphones to use this technology.
The second major upgrade to be seen in the Galaxy S8 is going to be the optical fingerprint sensor. It means that the biometric sensors will be placed under the display instead of the home button, which will give Samsung the opportunity to eliminate the physical home button, make the smartphone slimmer and also bring a new design language.
We are excited to see this particular feature in action. If Samsung could pull it off, there will be many OEMs following the company's lead. It would certainly mark the beginning of new smartphone designs. According to other rumours, Apple is also considering the optical fingerprint sensor integration in its iPhone 8. But it is still a long way to go and a lot of things can change between now and September.