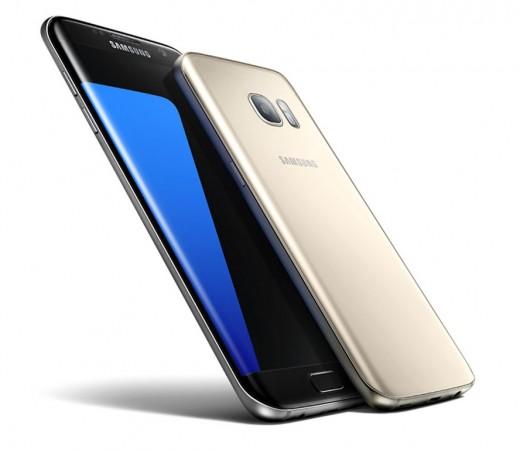 Samsung's upcoming flagship, the Samsung Galaxy S8 is still a few months away before seeing the light of day, but the hype around it has started gaining momentum. Fans will expect big from the device -- best technology available in the market along with innovation, including design.
The question that remains to be answered is if the next-generation smartphone will live up to the expectations of the people. While it is too early to judge the handset, we can list some noticeable features you can expect in the device:
[READ: Will Samsung's Galaxy S8 gamble backfire in 2017?]
Design: The Samsung Galaxy S8 will sport an all-screen bezel-less display, a design very different from its predecessors, reported Bloomberg citing inside sources. It is not confirmed yet, but fans will love it if it comes true.
Processor: The Galaxy S7 is powered by Qualcomm Snapdragon 820, but its successor is expected to feature a Qualcomm Snapdragon 835 with the 10 nanometre chip.
Screen: The Galaxy S8 is expected to sport a 5.7-inch screen and the S8 edge variant a 6.2-inch screen. It is a noticeable increase from 5.1-inch Galaxy S7 and 5.5-inch Galaxy S7 edge screen.
Artificial Intelligence: The upcoming flagship is expected to feature AI assistant service. It holds water as Samsung has acquired Viv Labs Inc, a startup founded by the creators of Apple's Siri.
Camera: The device is expected to mount a 12MP S5K2L2 sensor and 13MP sensor main camera made by Sony, and an 8MP front-snapper with autofocus. Latest reports have claimed that the handset will not come with a dual camera but nothing is certain at the moment.
The Samsung Galaxy S8 is also expected to come packed with a 256GB internal memory and a 6GB RAM, and feature Harman's speakers.
The South Korean technology giant has the tradition of announcing its Galaxy S devices at the Mobile World Conference (MWC), but reports have suggested that it might release its upcoming flagship in April.