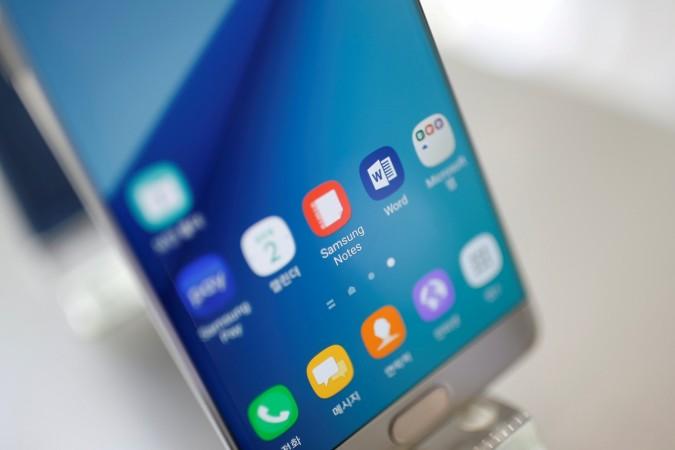 It has been a tough year for Samsung due to the Galaxy Note 7 debacle. But the company is planning to bounce back next year by making it up with its Galaxy S8 launch.
If the rumours are to be believed, Samsung is raising the stakes for its upcoming flagship. According an exclusive report from SamMobile, the Korean tech titan is going to ditch the standard audio jack, also known as the 3.5mm headphone jack, from the Galaxy S8 – a move similar to what Apple did with the iPhone 7 series.
To fill the void, users will need an adapter to connect their existing headphones. The report also revealed that the Galaxy S8 will finally let go of the microUSB port in favour of a USB Type-C, which is a much-needed upgrade considering companies like OnePlus and LeEco have already adopted the latest tech. The USB Type-C port not only brings convenience to the table, but also makes charging and data transfer faster.
Read: Samsung Galaxy S8, S8 edge release date: 3 features that may stand out in next-gen smartphone
On the downside, users will not be able to use both headphones and charger at the same time. But it is a bold move for Samsung to win over consumers it may have lost due to the Galaxy Note 7 fiasco.
By removing the headphone jack, the company will be able to make the Galaxy S8 slimmer and also give room for a bigger battery. SamMobile also suggests the company will use the extra space to add stereo speakers, mostly in collaboration with Harman, to make audio better and louder. But the rumours do not mention anything about wireless headphones to accompany the Galaxy S8, something like Apple's AirPods.
While this change might be too hard to digest at once, another report suggests Samsung might also ditch the physical Home Button it has offered in all of its smartphones. In case you are wondering about the fingerprint scanner integration, Samsung will place it under the display. The company might also use a pressure-sensitive display technology that will work just like Apple's 3D Touch.
By removing the home button, Samsung Galaxy S8 will likely have a higher screen-to-body ratio. As for rest of the specs, the 2017 flagship will come with a 2K display, Snapdragon 835 chipset, upgraded camera on both sides, 256GB storage and 6GB RAM. With these upgrades, the Galaxy S8 is going to be one of the top anticipated phones of next year. If the tradition follows, the launch will happen around MWC 2017 in February.