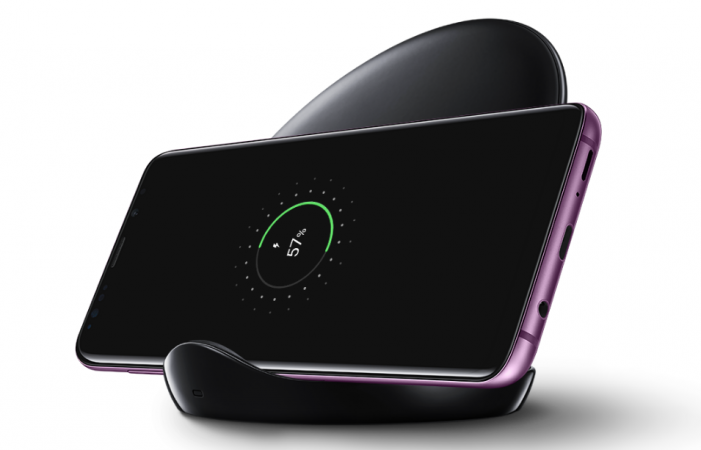 We knew display notches were going to be a thing when Apple embraced it last year. Now we see manufacturers favouring the cut-out on top of the display instead of a plain bezel. But the trend did not impress Samsung as it stuck to Infinity Display in Galaxy smartphones, even when its biggest competitors chose to switch to notched displays.
According to the latest leak, Samsung could well be working on skipping the notch display entirely and going a step further in shaping the future of smartphone designs. A noted mobile tipster, Ice Universe, shared an image of a PPT from the 2018 Samsung OLED Forum at Shenzen on Thursday, where Samsung is showing next-gen OLED display panels for smartphones.
During the presentation, Samsung showed the possibility of a truly bezel-less smartphone without a notch. You'd ask what about the front camera and fingerprint scanner. Well, Samsung isn't letting go of either.
The new OLED display would seamlessly integrate the fingerprint scanner, front camera and other visual sensors underneath, GSMArena reported. Moreover, Samsung would adopt screen sound technology that will emit audio from the display, which means no need for any cut-out.
Great news! Samsung established the direction of mobile phone design in 2019!
On October 18th, Samsung Display invited about 20 customers to hold the "2018 Samsung OLED Forum" at the Shenzhen Marriott Hotel in China. At the meeting, Samsung showed a PPT pic.twitter.com/sYu0ORTd6V

— Ice universe (@UniverseIce) October 19, 2018
As promising as the concept sounds, Samsung only has a handful of test units. Since the Galaxy S10 launch is only a few months away, we would advise fans to not hold their breath on seeing a truly bezel-less design in the upcoming flagship. But you never know, Samsung could surprise us all.
#Samsung is working on a new technology trying to hide the front camera underneath the display. My sources told me that there are just a hand full of prototypes using this technology. I don't think we'll see this feature in retail phones until 2020, but who knows ??‍♂️

— SamsungMobile.News | Max (@Samsung_News_) October 18, 2018
To recall, Samsung had mocked Google Pixel 3 XL's oversized notch with a snarky remark. It wouldn't have done that if something better was underway.
Will Samsung be the first brand to put an end to display notches and start a new trend of bezel-less screens? That's a question for another day. Stay tuned for updates.