Samsung is soon expected to unveil a new hybrid mobile device with a true flexible screen that can work as a tablet when unfurled and turn to a smartphone when folded.
In 2013, Consumer Electronics Show (CES), Samsung showed fans and tech enthusiasts a glimpse what the future of mobile devices will look like. The company unveiled a concept product that can turn in to tablet upon unwrapping. Another device looked like a small rod, but upon pressing the button, a thin display came out like a paper roll.
Since then, the South Korean has been able to achieve very few milestones in achieving that goal. It started off with the Galaxy Round, world's first curved screen-based phone. It came with Roll Effect that allowed the user to check the date, time, missed calls, text messages, just by the tilting the curved smartphone to the side without having to unlock the screen. And, the Gravity Effect created visual interaction option for users with the smartphone by tilting the screen.
This was followed by single-curved screen based Galaxy Note Edge in 2014 and eventually dual-curved display was introduced in the Galaxy S6 Edge in 2015 and since then, it has been the norm for the Samsung flagship phones till date.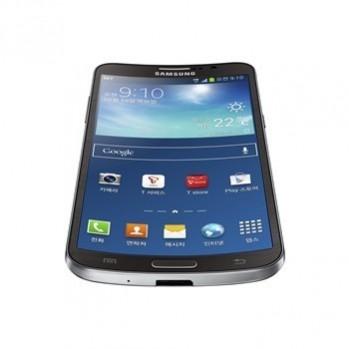 Now, Samsung is almost ready to bring a game changer phone touted as Galaxy X and a set a new benchmark in the smartphone industry.
DJ Koh, Samsung CEO, without revealing the actual name of the phone has confirmed to CNET that the company is in the final stages of development of the true flexible smartphone that can work as a tablet when unfurled. And, when folded in, it will be able to slip easily into the pocket as any phone would do.
Koh stressed the fact the upcoming phone will not be gimmick or concept phone like the Galaxy Round, which was made available only in select regions. It will be a mass consumer product and will reach global markets.
"When we deliver a foldable phone, it has to be really meaningful to our customers. If the user experience is not up to my standard, I don't want to deliver that kind of products." Koh said.
The new Samsung flexible phone is expected to make global debut at Samsung Developer Conference (SDC), which is scheduled at Moscone West Convention Center, San Francisco, United States on 7-8 November and might be hit stores in early 2019.
Stay tuned. Follow us @IBTimesIN_Tech on Twitter and on Google News for the latest updates on Samsung.