From big brands like Apple to aspiring companies like Oppo and Vivo, we've seen the bezel-less display trend take off in full thrust. But we haven't seen Samsung, one of the few brands to offer thin bezels with Infinity Display in smartphones, take a dip into the bezel-less trend.
After Samsung Galaxy S9 and the upcoming Galaxy Note 9 is also expected to have the standard Infinity Display, but new evidence has popped up suggesting the company's intention to truly define "Infinity Display" concept in future smartphones. As per a patent approved by the World Intellectual Property Office (WIPO), Samsung could deliver a near-100 percent bezel-less display in its future smartphone.
It's not clear which Samsung smartphone could have the truly bezel-less design, but it's too soon to be seen in the Galaxy Note 9, which is going to be launched this year. Samsung could reserve the 100 percent bezel-less design for its 2019 flagship, either the Galaxy S10 or Galaxy Note 10.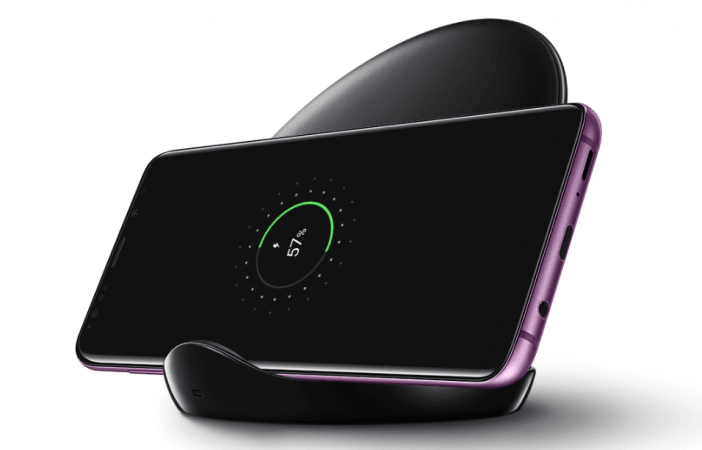 How is Samsung achieving 100 percent bezel-less design?
As per the patent, which was approved on June 21, the display will have four strips to be attached on all four sides magnetically. It's not clear what these strips will be made of, but LetsGoDigital suggests metal, aluminium or patterned wood (like in the TVs). There's a U-shaped coupling structure in the strips for extra strength.
The larger screen-to-body ratio on the Samsung smartphone will possibly beat Oppo Find X, which has the highest 93.8 percent screen-to-body ratio. Samsung's leaked patent comes only days after a similar patent for Huawei was approved.
But the Samsung patent creates more questions than answers.
"Where will the front camera, sensors go?" "Is there a possibility of in-display fingerprint scanner?" "How durable is the full-screen display?" "Will Samsung let go of branding on the front?" "Can the magnetic strips affect the display in any way?" We don't expect to find answers to these questions anytime soon, but popular mobile tipsters could be helpful in feeding intelligence before they are made publicly available.
Let's take a recently leaked image from Ice Universe as an example. After the patent, the bezel-less design shown by the tipster actually makes sense. The device shows three buttons a volume rocker and Bixby button on the left side, and power button on the right side of the display. There are no sensors or the front camera, but features Samsung's trademark curved display. The Bixby button is the major giveaway in the leaked image as there's no place for branding as well.
Despite several missing pieces to the big puzzle here, we know that all major companies are aiming towards truly bezel-less design. And like it or not, it is the future.