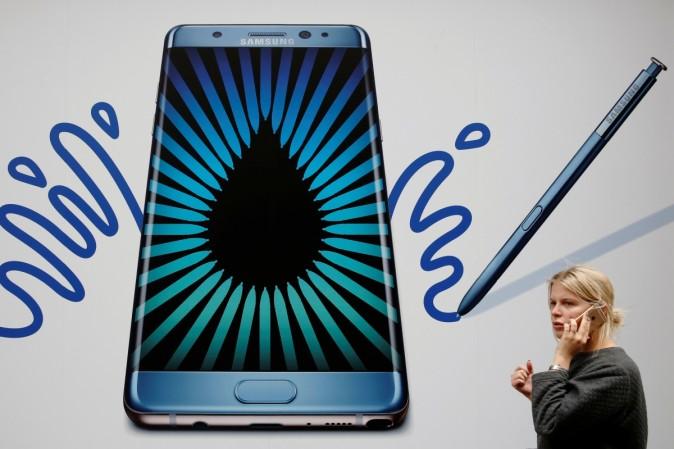 Leading smartphone-maker Samsung is officially bringing the ill-fated Galaxy Note 7 back from the dead.
The company, in a bid to reduce the environment damage due to scrapped Galaxy Note 7 units, which is close to 4.3 million in numbers, has decided not to waste the components (except battery) and sell them in refurbished form. It will be sold in select countries only after securing necessary approvals from regulatory authorities.
Also read: Samsung Galaxy S8 final round-up: Most expected features, price, release date details
Samsung also added that rest of the components such as semiconductors and camera modules, which were rendered waste after the suspension of the Galaxy Note 7 production and sale, will be detached and reused in prototype for testing purposes.
And also, Samsung will extract precious metals, such as copper, nickel, gold and silver with help of eco-friendly companies specializing in such processes.
Though some are still skeptic about Samsung's move to sell refurbished Galaxy Note 7, the South Korean company has found an unlikely ally in Greenpeace.
Greenpeace, which had created a ruckus during the Samsung's keynote speech at the recently concluded Mobile World Congress (MWC) 2017 in Barcelona, has appreciated Samsung's new initiative.
"Samsung's announcement is the first step to show its effort to set a new path for recycling smartphones starting with Note 7s. Greenpeace will make sure Samsung takes into account the voice of millions of our supporters and abides by its commitment,"Jude Lee, Global Senior Campaigner, Greenpeace East Asia, said on the official blog.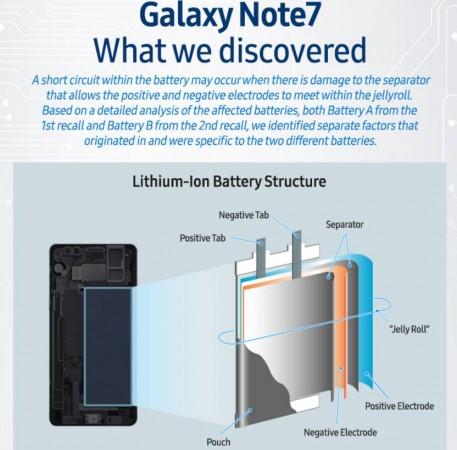 But, Samsung has specifically mentioned that Galaxy Note 7 will not be sold in US.
Will Samsung Galaxy Note 7 v2.0 attract buyers?
In our opinion, the Galaxy Note 7 was unarguably the best phone of 2016. It had every possible feature, including innovative Iris scanner, improved stylus and more to claim the top gadget of the year, but the defective battery undid all the Samsung's hard work.
If not for the defective Li-Ion battery, Samsung Galaxy Note 7 would have hit Apple iPhone 7 series sales real hard.
Samsung had recalled 2.3 million Galaxy Note 7 units from the owners after it announced the suspension of sale and production. Even after several months, despite the danger, many are still using it and this has forced Samsung to develop software update with kill-switch, which will make the original Galaxy Note 7 battery to stop charging and render it useless.
This apparently shows that the Galaxy Note 7 has still got the charm to attract buyers. We believe Galaxy Note 7, if marketed properly including showing small ads clips containing manufacturing process and battery safety tests on social media sites. This will help clearing doubts in the minds of an apprehensive buyer and if the device is priced aggressively, it is sure find takers, especially in emerging markets.
Samsung has not disclosed details related to when and which regions, the Galaxy Note 7 v2.0 will be launched and how much it will cost.
However, Samsung has specifically mentioned that refurbished Galaxy Note 7 will not be sold in the US.