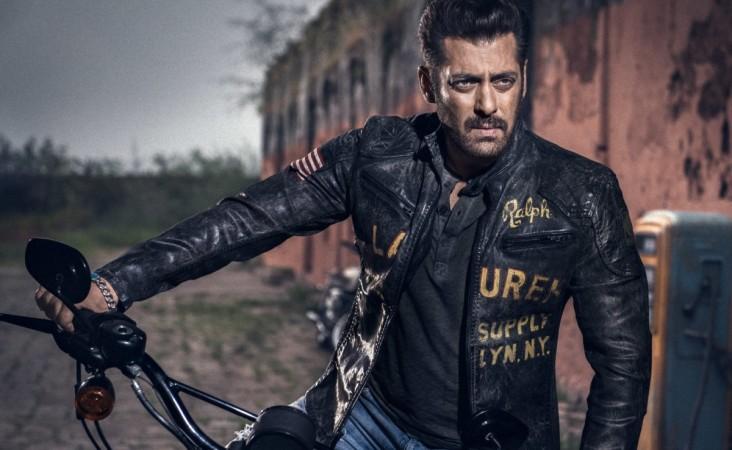 Ever since Salman Khan's Race 3 trailer was released online, many people including the actor's fans, have been trolling the film. The comments are usually over its logic-defying stunts, bizarre dialogues, cringe worthy songs and "bhai ka dance".
Trolls also turned the Race 3 trailer into hilarious jokes and memes on social media. But the Dabangg Khan is unfazed with all those who are making fun of his upcoming film as he thinks people with one or two followers online can't be called trolls.
Salman was compared with cringe pop singers like Dhinchak Pooja and Taher Shah for the Selfish song from Race 3. The song, which has unusual lyrics, has apparently been penned by Salman himself.
When a scribe asked Salman to comment on the negative buzz around Race 3, the actor replied, "I don't know what you're talking about" asking counter question to the journalist to explain what is trolling.
"Are you trolling it? You know who is trolling it?" Salman asked. When the journalist replied to him that a lot of people are trolling it, Salman replied, "Those guys with one follower or two followers? That's trolling? Who's controlling that trolling, you know? No? How sad."
"So, when guys with one, two, three, four followers troll, it's not trolling," Salman concluded.
Watch Salman Khan's reaction when asked about trolling here:
Race 3 trailer may have received mixed reactions from the audience but it negative publicity seems to be actually helping create buzz around the movie.
Directed by Remo D'Souza, the action-adventure film also stars Anil Kapoor, Bobby Deol, Jacqueline Fernandez, Daisy Shah and Saqib Saleem in important roles. The movie will release this Eid on June 15.