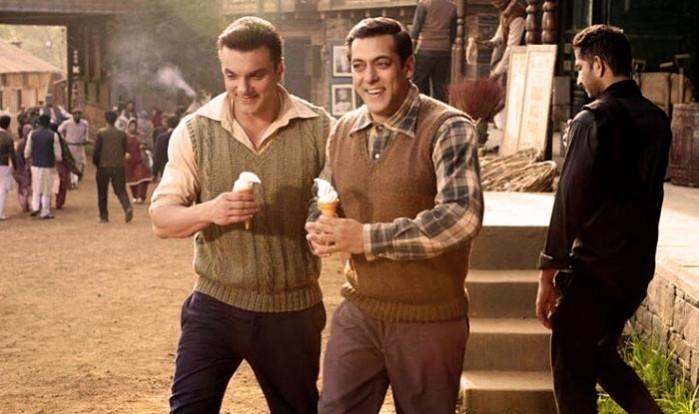 Sohail Khan has defended his brother Salman Khan over the latter's comment on war. He has said dialogue can help put an end to the hostility between India and Pakistan and develop a healthy relationship.
Real life brothers, Sohail Khan and Salman Khan, will be seen playing brothers onscreen in their upcoming film Tubelight, which is scheduled to be released as Eid treat on June 23. Both the siblings are now very busy with its publicity activities. In a promotional event on Wednesday, Salman Khan kicked up a storm by making a controversial comment on the war between India and Pakistan.
Salman Khan has said that war is not a sensible move and nobody benefits from it. Hence, people who order war should be given guns and made to fight on the border. His comment did not go down well with many and they took to social media and blasted him saying that it was his publicity gimmick for promoting Tubelight movie, which is set against 1962 Sino-Indian war. His comment triggered a national debate on several TV channels.
Sohail Khan blamed media for giving more importance to the actors' comments on serious issues. "A lot of importance is given to actors' comments on such issues. I am not sure if people from this industry have the knowledge to talk about politics with such depth," he told in a statement to Mid-Day.
"What Salman bhai - or any actor for that matter - says, is his opinion as a common man, a mere civilian. Ask people about war, and anyone would say it's bad. That's exactly what he said as well. War anywhere, in any part of the world, be it Syria, India, Iraq, China, cannot be a good thing," Sohail Khan added.
Backing his brother's comment further, Sohail Khan said that instead of war, dialogue will help in mending the soured relations between the two countries. "I wouldn't understand the psyche of anyone who says war is a good thing. Dialogue, debate, discussions have proven to go a long way in mending relations, without our jawans going to the front and losing lives," the filmmaker said.
Meanwhile, Sohail Khan says that Tubelight will stir necessary discussion on war. "There is a scene where I get recruited for the Army and Salman's character feels bad because he feels Army people lose their lives. I am told they are right in their own way, but I don't see how. We respect all soldiers who put their life on the line for us. We should do something to protect them too," he said.