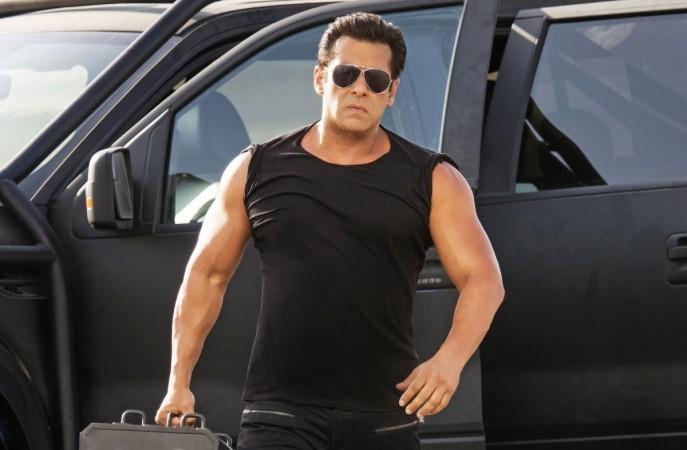 Bollywood actor Salman Khan is a well-known name in the film industry. And the actor is also always involved in some controversial news. He will soon be seen on screen in Remo D'souza's Race 3, also starring Anil Kapoor, Jacqueline Fernandez, Daisy Shah and others.
In an Interview with DNA, Salman Khan talked about racing against himself. He said, "The only person you should ever race against is yourself. When you do that, you take your own level up. That is the most satisfying yet the most painful thing. Until the audience sees your pain, the hard work that you have put in to look your best, to fight and still appear effortless on screen, they do not appreciate you."
"I've always believed that instead of putting someone's level down, one should continuously attempt to raise that of your own. One is in a race to raise one's level higher. Everyone is building their own quality quotient. You are encouraged by watching your seniors rise to their standard, while the juniors motivate you to raise the bar, so the table doesn't drop," he added.
Talking about how Race 3 is different from Tiger Zinda Hai, Salman said, "TZH's action was rustic. In Race 3, there are cars, bikes and physical jumps from greater heights, etc. The action is not only hand-to-hand combats but is also stylised. When you're fighting for your family, it's a different emotion altogether. You know there will be twists and turns at the end of the film, but you don't know what they will be when you're watching it."
"You will be guessing who is with whom and when that opens up, you go into flashback and understand kisne kiske saath kya game kiya hai (who played with whom). That's also the film's format. This is also different from the previous Race films. It's a whole new movie. I wanted this to be a U-rated film, but we got U/A due to the action scenes."
With so many controversies stirring up involving the actor, it is assumed that Salman has many enemies. When the actor was asked about the same he responded, "I don't have enemies. It's just that I don't like a few people. It's very obvious because I make no bones about it. Just because someone is born a few years before me, it's no reason for me to respect him."
"If that person keeps on disrespecting me or any member of my family, I refuse to give him due regard. There are one or two families from whom I have not got that respect and love. That's where it ends. Some people from the industry will never be welcomed in my home."
"I definitely believe that whether someone is a senior or a junior, you shouldn't be disrespectful to them. Especially, if you are working with them. However, if that person is taking you for an idiot and is being disrespectful, then that's not done," Salman added.
On the work front, Salman has two upcoming films. Apart from Race 3, Salman is also starring in Ali Abbas Zafar's Bharat starring Priyanka Chopra. The film is likely to be released on Eid 2019.