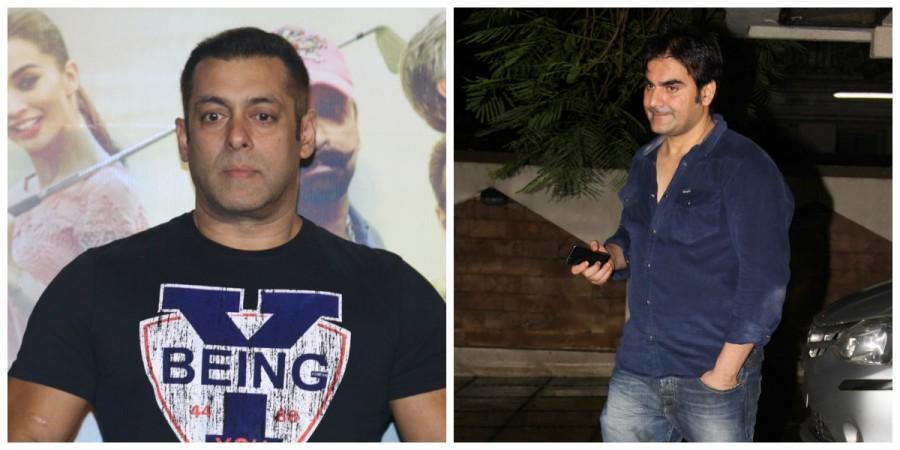 Bollywood actor turned filmmaker Arbaaz Khan recently made headlines after admitting to his involvement in IPL betting and also said that he had known IPL bookie Sonu Jalan for last six years. Arbaaz's brother Salman Khan was busy with the release of his film Race 3 and didn't wish to comment on it at that time.
Arbaaz was summoned by the Thane police who recorded his statement. The actor also revealed more names linked to the crime, who were later arrested after a confrontation.
Now, Salman Khan has finally opened up about the scandal surrounding his brother in an interview with Filmfare.
When Arbaaz (Khan) was summoned (IPL betting case), I had to attend the Race 3 press conference. You can't show what you're going through. People, who've taken time out to watch you on TV or on social media, are there to enjoy. You can't be depressed while promoting a film. That's a battle that one will always have to fight. Personally, you could be down and out but you can't ever show it.
Talking about the difficulties that come in the package with stardom, Salman expressed how difficult it is to suppress feelings and smile for the fans.
"That can also go against you. Like some judge or a public prosecutor or some people will judge you saying, his verdict is coming up but he's busy laughing and joking. But this is my job. I have to do this no matter what my parents, my family, my friends and I are going through." he added.
Arbaaz had not only admitted to betting in the IPL for more than five years but also admitted to having lost Rs 2.75 crores in it. Apparently, in his statement, Arbaaz Khan confessed that his ex-wife Malaika Arora Khan was aware of his unlawful habit and it was the reason for their divorce.