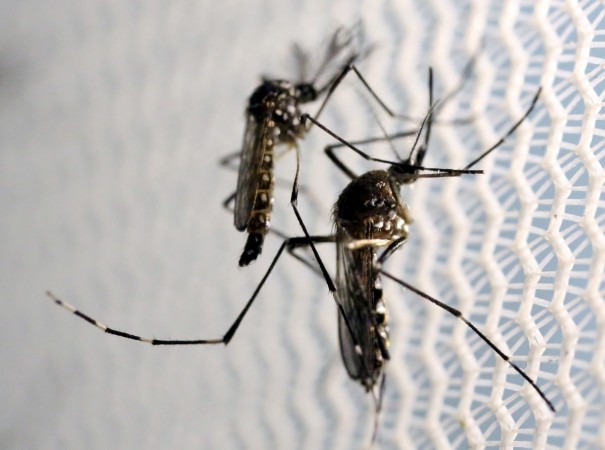 After recent alarm bells over the cases of mosquito-borne diseases such as chikungunya, dengue and Zika fever with no available vaccines, consumers are queueing up to buy the latest mosquito repellents. Unofficial estimates suggest that the sales of such repellents are up by nearly 10 times compared to this summer.
Creams, oils, gels, sprays, stickers and vapourisers, all forms of anti-mosquito products are disappearing of the shelves, prompting the manufacturers such as Dabur, Reckitt Benckiser and Godrej to introduce more innovative products and even wage price wars by offering products as low as Rs 1.
While Godrej launched a paper-based mosquito repellent – the GoodKnight card – for just Rs 1, Dabur also launched its Odomos sachet for the same price.
"We plan to launch an entire range of outdoor mosquito repellents, which will also include antimosquito stickers. We are present in the indoor mosquito repellent category but the diseases are spread by the aedes aegypti mosquito in the morning, when people are out of their home and working," a company official of Godrej, makers of mosquito repellent brand Good Knight, was quoted saying to the Hindustan Times, as it plans to enter the outdoor repellent space.
Aedes aegypti mosquito is the carrier of diseases such as Zika fever, chikungunya and dengue. The World Health Organisation said in a statement on Thursday that till date, there is no vaccine available to prevent dengue and chikungunya, although research is ongoing. "The only effective preventive measure is protection against mosquito bites and vector control," it said.
Not wanting to be left behind and with growing demand, Dabur, which makes the outdoor-mosquito repellent cream Odomos and a natural competitor of Godrej, is also planning to introduce newer innovative products.
"We are working on two more innovations. We want to launch them soon but this will be decided only after checking their efficacy," Praveen Jaipuriar, marketing head of personal care, Dabur India, said.
Reckitt Benckiser (RB), which sells products under the brand name Mortein, is also launching products considering changing patterns of mosquito-borne diseases.
"Due to changing climatic conditions, such as extended winters, summers and the delayed monsoon season -- mosquitoes are showing signs of changing seasonality. RB is witnessing an increase in demand for liquid electric diffusers," said a company spokesperson.
German pharmaceutical company Bayer launched a new product in India in the form of tablets that control the breeding of mosquitoes in water. The product is used by local municipal corporations for community-based larva control in societies and homes.
"As 80% of a mosquito's life stage is spent in water, it is important to control the breeding of mosquitoes. In order to enhance the duration of control, we have launched an innovative larvicide called Barcelo Tab, to control the breeding of mosquitoes in water," said a spokesperson of Bayer.
According to a report by Euromonitor, India's insect repellent market clocks Rs 4,400 crore in retail sales a year. The same report also mentions that coils are the top selling repellents with a 50% market share, although sprays are also gaining popularity.