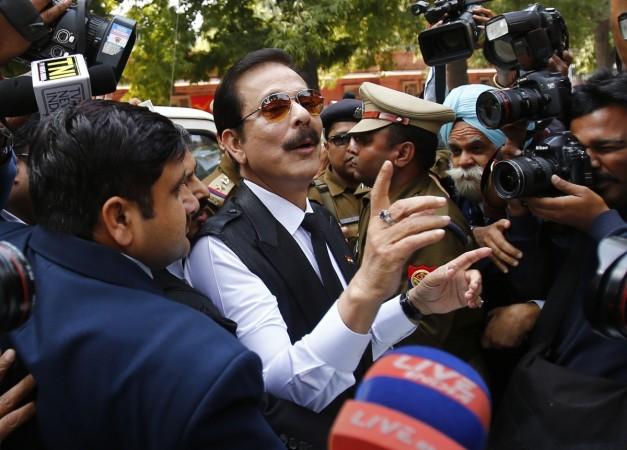 The Supreme Court on Monday (February 6) ordered attachment of Aamby Valley properties, valued at Rs 39,000 crore, owned by the Sahara Group near Lonavala, Maharashtra. The next hearing is on February 20.
Also read: PM Narendra Modi took bribes from Sahara India 9 times in 6 months, says Rahul Gandhi; is this the big scoop he was talking about?
However, until the next hearing, the properties won't be auctioned off. The court also said that the repayment roadmap, which extends to July 2019, is too long and it wants the properties auction for a faster realisation of dues.
The court ordered Sahara to furnish a list of properties that were free from litigation and mortgage so that they can be attached for public auction.
Sahara told the court that it had to pay Rs 14,000 crore as the principal money to the Securities and Exchange Board of India (SEBI). It has already paid Rs 11,000 crore.
Sahara also deposited Rs 600 crore as per the last order of the apex court.
The parole of Subrato Roy, owner of the Sahara Group, was earlier extended till November 28, 2016, after he deposited Rs 200 crore made by him with the SEBI in October. He had also been granted a four-week custody parole to perform his mother's last rites.
Roy has been in jailed since March 4, 2014, until he had sought parole for his mother's last rites on May 6, 2016.
He had been jailed for not complying with the SEBI's orders that he had failed to comply with the Supreme Court's order of 2012. The apex court directed him to return more than Rs 20,000 crore with 15 per cent interest to his investors.
Roy has been unable to raise the bail money by leveraging his overseas hotels like the Plaza in New York and Grosvenor House in London.
While Sahara said it paid more than 80 per cent of the dues to share-holders, the SEBI countered their claim saying they haven't paid more than Rs 10,000 crore.